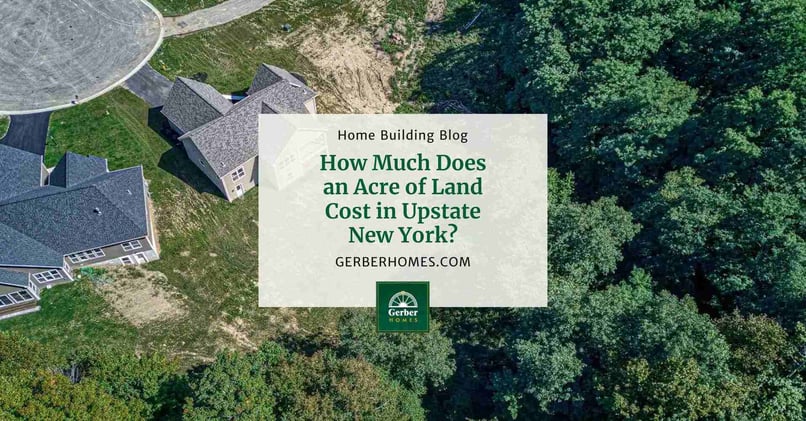 Home costs are influenced by many factors, including the floor plan, square footage, number of stories, and additional features and finishes. After considering all of the costs related to building a home, home buyers sometimes overlook the cost to buy a lot. Unfortunately, it's impossible to create a realistic budget for your new home if you don't know how much land costs in Webster, Perinton, Ontario, Greece, and surrounding communities.
So, what can you expect to pay for land around Rochester and Upstate New York? As you can imagine, prices vary. Here's a look at current pricing to give you a rough idea of land costs in our area. A quick look at available lots in Rochester, Canandaigua, Skaneateles, and other popular areas of Upstate New York illustrates how variable the price of an acre of land in Upstate New York can be. Multi-acre parcels without notable water features usually cost roughly $10,000 per acre. Ample residential lots in town cost around $20,000 for a 2/3 acre plot. If you're interested in lake life, you'll pay $125,000 or more for a 1/2 acre or less of waterfront property. Of course, these are very ballpark figures.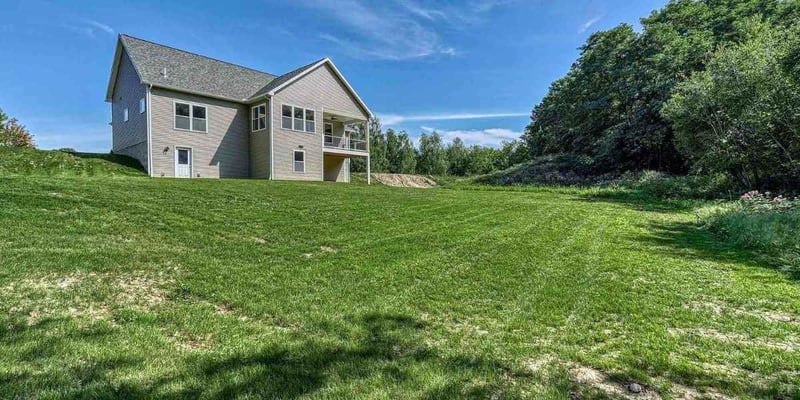 How Much Land Do You Need?
The size of your lot will affect the total price of your new home. If you want a secluded location, paying a little more for a large lot will be well worth the bump in price. Before you decide to buy a particular site, check with your builder and local government to determine if nearby lots will eventually be developed. Future development could disrupt your privacy and make your lot much less appealing.
Large lots offer more privacy and plenty of space to add a pool, tennis court, or garden to your backyard, but bigger isn't necessarily better when it comes to lot size. Smaller lots offer several advantages, including:
Less Yard Work: If you're downsizing or don't want to spend your Saturdays mowing acres of land, a smaller lot may make more sense.
Easier Snow Removal: Smaller lots often have shorter driveways, which will reduce the amount of time you'll spend shoveling after a winter snowstorm. (Of course, you can also opt for a shorter driveway for a large lot too.)
Lower Prices: When you pay less for your lot, you'll have more money to spend on upgrades for your new home.
Where Do You Want to Live?
Lots in highly desirable areas of Upstate New York will be priced higher and may be smaller than those in remote areas. Land value is determined by demand. You'll probably pay more for waterfront lots, those that offer dramatic views, or sites located close to popular amenities. The local school district will also affect the cost of your lot. Lots in good school districts are in demand and will cost more than those within the boundaries of lower-performing schools.
How Much Do You Need to Pay to Improve the Lot and Prepare It for Building?
Lots that are near established water, electricity, and sewer lines can be an excellent deal when it's time to build on your land. Paying to extend these services, or install a septic tank or drill a well will add to your site preparation cost. You'll also need to consider the terrain. Heavily wooded areas offer privacy but may require the removal of multiple trees. If the building site is hilly or rocky, you'll pay more to prepare the site. Unimproved lots may extend the building timeline beyond standard expectations and make it harder to get a bank loan. It's a good idea to check with home builders when you're ready to build your home. Sites purchased directly from builders are more likely to be ready to build, which can save you time and money.
How Will You Use the Property?
Some homeowners want to use their properties for purposes other than just building a house (perhaps you're planning a chicken coop or a pasture). But before you buy a home, you may want to make sure it's zoned for that use. If you don't investigate zoning restrictions, you may discover that you can't use the property the way you planned.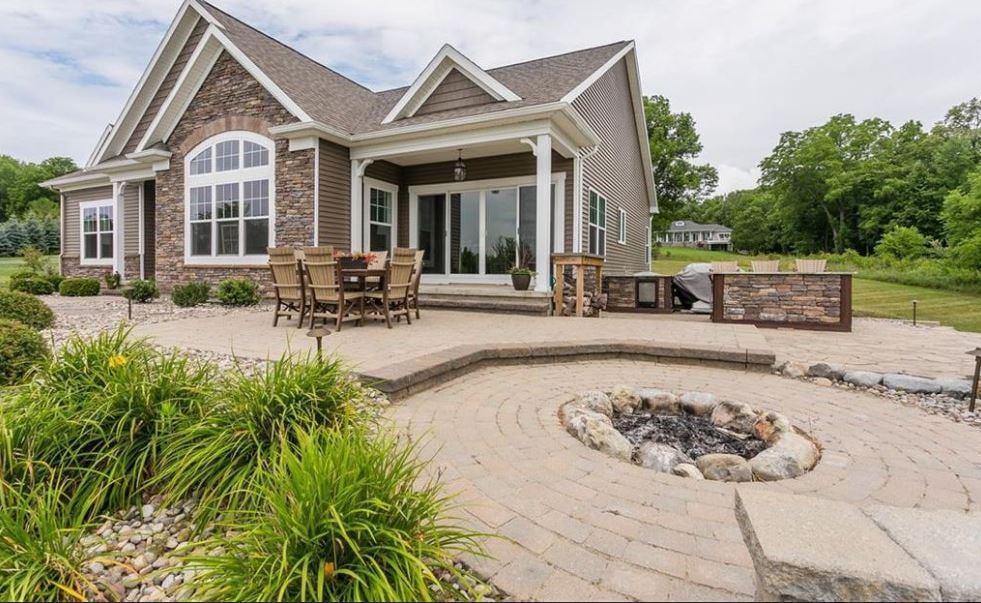 What About Resale?
No matter your original reason for purchasing a piece of land, you need to keep resale possibilities in mind. Will the property you purchase now be desirable when it's time for you to sell? If you buy a large parcel, will you be able to divide it in the future if necessary? Will each parcel offer access to a road? These might impact your investment.
Are There Any Rules and Regulations?
Although you probably won't have to deal with many restrictions with remote lots, those in established communities may come with a few rules. Before you sign a contract, ask about local ordinances and homeowner association rules. Depending on where you buy, there could be rules regarding home maintenance, landscaping, the number of vehicles in your driveway, trash collection, noise, and more. Looking into the rules and regulations can help you decide if a lot is really the right one for you.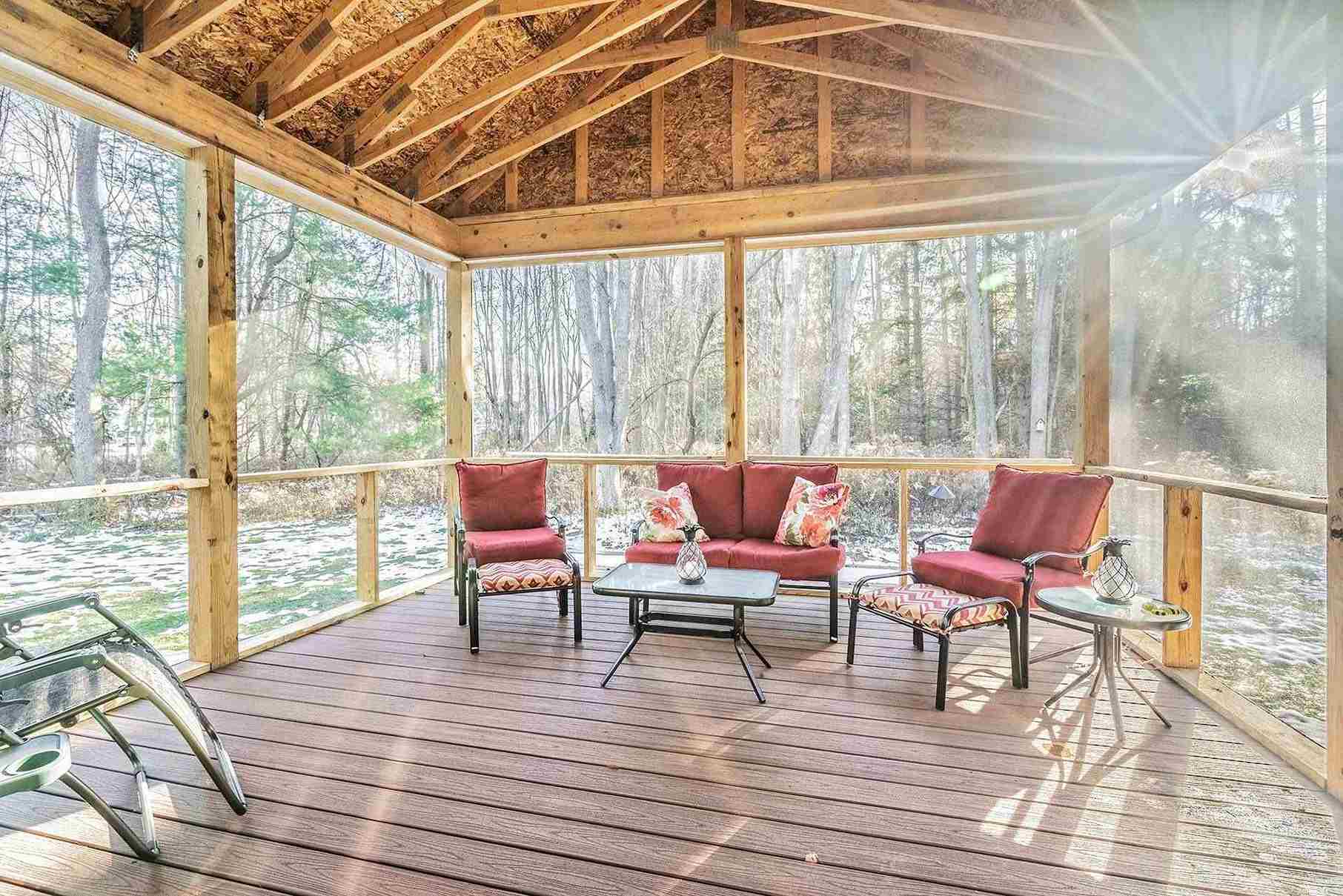 Revisit Your Budget
How much you spend on your property depends on what you can afford—both now and in the future. If you buy a larger parcel of property, will you be able to sell off part of it if you need to do so? What about the mortgage and taxes? Will you be able to pay both easily if you lose your job or retire? With so many factors to consider when choosing a lot, the task can be a bit daunting.
Gerber's Got Good News About the Land for Your Finger Lakes Home!
Finding the perfect place to build your custom home doesn't have to be daunting. There is no need to hire an outside consultant to help you find the right piece of land for your new home. Gerber's NO FEE land consulting services include:
Locating the lot
Site cost evaluation
Suitable floor plan recommendation
Septic or well requirements
And much more!
We would love to help you evaluate candidates for locations for your Upstate New York dream home. Give us a call and tell us a little bit about your ideal lot and your custom home dreams.