Testimonials from our Past Clients Across the Rochester, NY Area
Jon and Linda near Rochester, NY
We are so grateful to Wade and Jason for the work they did for us and the North Rose United Methodist Church with the renovation of our Wesley Building. We were really attacking a somewhat unknown situation but Wade and Jason diligently studied what was there and figured out how to best accomplish what we needed. Their guidance and craftsmanship produced a resulting structure so much better than we could have imagined. They are hard workers, fine craftsmen and treated the job with great care and respect as if it were their own homes. Jon really enjoyed working with them daily and misses his contact with them.
Thanks so much to Gerber Homes for Wade and Jason as well as the subs that helped complete the project. We look forward to working with Gerber again in the future and would certainly be willing to be a positive reference for any part of your organization.
D and P in Webster, NY
We love our new home! The folks at Gerber turned our dreams into reality as they walked us through the process of finding the perfect lot, choosing the floor plan and selections that fit our vision, and building a quality home. What made it special, however, was the responsive and professional people who worked with us in the office, at the site, and at the suppliers. We feel as though we have made friends with folks who cared about what we wanted and gave us our dream home. Thank you, Gerber! It has been fun!
Dave and Bonnie in Wallworth, NY
"[Gerber] had a detailed plan"
Sherrie and Brenda Near Rochester, NY
"I would tell everyone I know to use [Gerber Homes]"
Scott and Sherry in Victor, NY
"The House on the Hill"
Sarah in Victor, NY
"We had an absolutely fantastic experience with both Wade and Jason. Mark, my mother and I are so grateful that they were easy to work with and have around our house for 8 weeks."
Mark and Tina in Pittsford. NY
"It Was Step By Step By Step"
Wendy K.
"Build the House We've Always Wanted"
Jason and Krystal in West Bloomfield, NY: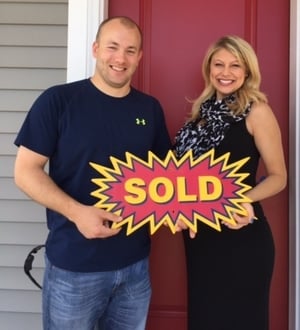 Jason and I wanted to write and tell you how happy we are with our new Gerber Home! Julie, our sales person, was patient, knowledgeable, friendly and she had the calmness that is needed during the stressful job of building a home. She made our experience so much easier! Our foreman was a delight to work with, very helpful. Gerber was also able to build our home in time for the arrival of our baby girl. (Which we really were uncertain that could happen considering we decided to build 4 months pregnant!)
We will certainly recommend your company to anyone who is looking to build their dream home! Thank you for making it happen for us!
The Ostertags in Sodus, NY:
"Gerber Family, A little note to say thank you so much! Heartfelt thanks to all that had a hand in making our dream/vision a reality. We now have a home that we are very, very proud of! We remain Team Gerber!"
Lisa in Victor, NY
Just a note to say thank you! We chose Gerber Homes because your reputation precedes you. Everyone we talked to said you are professional and offer a quality product, and they were right. We couldn't be more pleased with our new build in the Macedon/Victor area. We have been in touch with at least a half dozen people from your office, from the sales people to the planning & construction managers, to the finance people and owners, and they were all extremely nice and responsive. The vendors & 3rd parties that you use for the selections are wonderful too. We had great experiences with the kitchen company, the lighting company, the flooring company, etc...so many decisions and absolutely everyone was knowledgeable and helpful. You took what could be a very stressful experience and made it so easy and pleasant. Thanks so much for working with us. We love the house!
The Lamberts
"We built our dream home last year and choose Gerber Homes as the builder. We can truthfully say that we are happier with our new home now, a year later then when we first built it. It is pretty rare that a purchase of anything gets better with time but this house Gerber built for us does. Gerber was a great company to work with, they listened and designed the home we wanted. The building process went great and the house is fantastic. We would recommend Gerber Homes to anyone looking to build a new home, you will be glad you went with Gerber"!
The Smiths in Ontario, New York
"Thank you so much for the great job on our sunroom!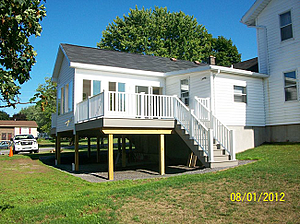 Living in Ontario for 35 years, we've seen many beautiful Gerber homes & projects built throughout the area and so when we finally made the decision to add a sunroom it made sense to us to contact Gerber homes.
From our first meeting with John to "see" if Gerber Homes would be our best choice we knew that it would be. Everyone that we've met throught the process has been considerate & helpful.
Over the years we've done a lot of remodeling projects within our home and, most recently, added a HUGE pole barn. During all those years "my sunroom" was always in the back of my mind. I could see how I wanted it to look and had high expectations for the finished product!
I'm THRILLED with the how it turned out! This is exactly what I envisioned and hoped for!! Your team did a great job - please thank everyone who was part of this project!
We appreciate the time & effort spent!"
The Townsleys in Ontario, New York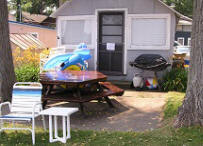 "A note to compliment you on the exceptional work your people did on the remodeling of our cottage in Holland's Cove. The cottage was old, in poor repair, and needed just the kind of attention it received from your guys. An example of the state of condition of the cottage was the time Wade called out to one of his crew "Don't use a Level" - He knew as did the others that there was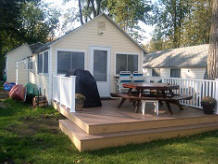 no part of the cottage that was level or square and that once a level was used everything else would be wrong...
Seldom in my experience have I enjoyed a project more, or been more impressed with the skill and care and professionalism of the people that make it all possible. They were a real credit to Gerber Homes and I'm certain they reflect the way you conduct your business."
The Wilsons in Shortsville, New York
"We recently had Gerber Homes perform a remodeling project on our home. John Graziose came to give us the estimate. He was very knowledgeable and answered all of our questions and had very good suggestions for what we needed. We felt so comfortable with John that we did not get the other 2-3 estimates we had planned on pursuing. The Entire staff were very courteous and always able to answer our questions in a timely manner. As a stay at home female I would just like you to know that I felt completely at ease having your guys work around my Granddaugthers and I, As I had to leave and come back often during the times when they were working. They were very respectful, professional, kind & efficient...
We will certainly look to Gerber Homes again for any further remodeling projects.
The Cases in Palmyra, New York
Dear Gerber "Family",
We would like to take time to acknowledge the integrity of your entire home building company. Our house was built in the spring of 2001 near Palmyra on land we had purchased a year before. Norm Gerber himself paced off our house and centered it for a woodsy path behind our home. The model, the Independence, doesn't sound romantic but it has proven to be a very energy efficient home. We couldn't afford many upgrades but carefully added extra windows and a slider facing south for a walkout basement. Also, a slider faces our woods and deck. Gerber was generous with not charging us for all the extras. The sun heats our home in the winter with only assistance from a wood stove and propane furnace when it's bitter cold. From living these years in our home it has proven to be a very well planned design. As we become less "younger" the name Independence holds much more meaning for us. Now, as with all homes, there are from time to time minor "adjustments" that are needed. We want it made know that Gerber Homes stands behind its product 100%. We feel the warranties are exceptionally generous. We could have never chosen a better company with more honest and extremely capable people. Thank you for our "home of a lifetime".
House of John (Addition & Remodel) in Clifton Springs, New York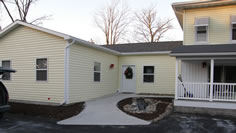 "House of John Board of Directors, Staff, Volunteers, and especially our residents and families want to thank you sincerely for the wonderful work you performed on our renovation project. This place has changed so much, yet it blends wonderfully with the older part of the home. Your staff and contractors were professional and very helpful. It really helped to have you so considerate of the fact that we wanted to remain open for the residents as long as possible. I know this was not easy to work around. If anyone complained, we did not hear it.
I wish you could see how much our families are enjoying the new open living area. Ever since we reopened, we have had so many people staying longer and dining here and even more often staying the night with us. Everyone feels so comfortable and we have had nothing but praise for the beautiful space...
We really do think of you often and wanted to let you know how much we appreciate all that you have done for us. Thank you." -Carole A. Jensen, RN, CHPN - Executive Director
The Palmers in Sodus Point, New York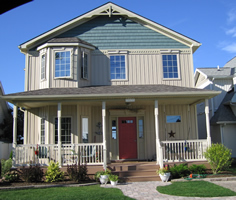 "We just wanted to tell you how much we are enjoying our new home that you built for us.
This was the first time that we have had a home built for us and we were more than a little apprehensive having heard about the troubles some have had with their builders.
We were pleasantly surprised at how easy your company made the process.
From the first meeting with John to discuss pricing, add-ons and terms, through the site work with Norm and Bruce and the selection process with Debbie Smith, we found the experience easy. We have received many compliments about how nice our home looks and have to commend Debbie on helping us decide on colors and interior items to make this effective.
John told us that the home would be done in 3 months, but we did not believe him. The speed with which you finished the home was remarkable and you did deliver in that time frame. Needless to say, you have a handle on your subs and the logistics thereof.
But what makes this truly remarkable is the follow up that you have provided. Every new home has some items that need to be fixed afterwards and this is where you really stand out. Each time that we notified you of problems or things to address, you promptly took care of them with no questions asked. You really go "the-extra-mile" for your customers!
Thank You for making this a pleasant and easy experience for us. Your firm deserves the 'Best Builder' award if there is such a thing.
We highly recommend Gerber Homes to anyone who might be considering a new home."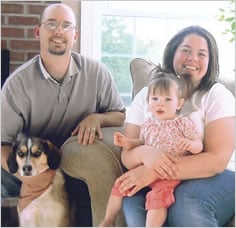 The Momots
Ontario, New York
"You are an outstanding family of professionals who led us through a wonderful home building process ... From start to finish, no question ever went unanswered and no detail unnoticed. You made us feel like we were your only customers and #1 priority ... We would pick you again in a heartbeat to build for us, and we would highly recommend you to anyone interested in building a home."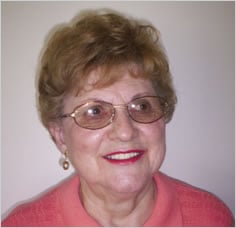 Jeanette Richardson
Ontario, New York
"I would like to thank Gerber Homes and Sharon for a job well done. Together the team at Gerber Homes went to work building my patio home. I am truly happy with the results and the quickness of completion. What a delight to actually watch the progress. Thanks Gerber Homes for the experience!"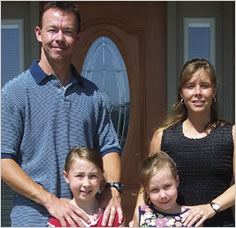 Paul & Judy Barnes
Ontario, New York
"If there is a builder in the Rochester area who backs their product better than Gerber Homes, I would like to meet them. That's it, we have been extremely impressed with how well they back up what they build with little or no questions asked."
The Miller's
Ontario, New York
"If anyone can make the experience of building a new home rewarding while producing a truly excellent quality product, it is Gerber Homes!"

The Rockefeller's
Newark, New York
"During the holiday season we often think of how you made one of our family's biggest dreams come true - Owning our home - Thank you!"
The Corretore's
Webster, New York
"From day one, when we talked with Norm Gerber about our pipe dream....through all of the revisions, personal attention and reality of construction, Gerber Homes has gone above and beyond in giving us our new home. Your craftsmanship, love of what you are doing, and consideration for us are built forever."
The Hemenway's
Manchester, New York
"You were fair, honest, reliable and adaptable to my own blueprints. There is more to purchasing a home than comparing features and getting a bid. Service? We all get promised great service but don't expect to receive it. That is....until now! Gerber Homes delivers"
The Wemett's
Phelps, New York
Just by the very fact that you cared enough to ask (how I'm doing in my new Gerber Home) set's you apart. John and Doug showed me the way and all your team went to work, building this house was a joyous experience. I am very happy with your quality, speed and personal attention and have taken every opportunity to recommend Gerber Homes to others."
The Harley's
Newark, New York
"Wanted to say thanks to Gerber Homes and everyone who had a part in building our home. It was certainly a pleasure doing business with people that cared about what the home owner wanted and it was great knowing that everyone involved with the building process were qualified people. We enjoyed watching from day 1 the expertise that all of your workers showed in their jobs. Everyone knew their responsibility and did it well. All were polite and friendly."
The McCord's
Penfield, New York
"I would like to thank Gerber Homes for a job well done and for the timely completion of the new home for our minister. The new home has received rave reviews from Church members as well as neighbors. Your hard work and exceptional coordination skills got us through construction in less time than anticipated."