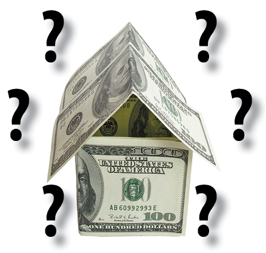 Before jumping into a home remodeling project many homeowners want to know the value of what they're getting. That's smart thinking, but it's a little bit tricky because you really have to consider value from two points of view.
On the one hand, you have to evaluate how much enjoyment and comfort you'll get out of the project. This isn't just an investment we're talking about—it's your home, and you shouldn't underestimate the value of feeling comfortable, secure and happy in the place where you spend a lot of your time.
On the other hand, your home is probably your single largest investment. If you decide to sell your home in the future, you want to be able to get the most out of it that you can—and that means making improvements that will increase resale value. Here are a few remodeling projects that generate the best return on the money you'll spend to complete them.
Remodel Your Kitchen. Because the kitchen is the heart and hub of the home, it's the room that potential buyers pay most attention to. Some reports show that homeowners can recover between 70 to 80 percent of the money they spend remodeling the kitchen. But guess what? You'll be spending a lot of time in your newly remodeled kitchen as well and you'll get to enjoy it. So even if the financial payback isn't quite what the reports project, it will be worth it!
Add Some Living Space. Generally speaking, when you add functional living space to your home, you increase the value. People may have differing tastes when it comes to style, but space is something everyone values. Projects that add useable space hold their value better. If you turn your unfinished basement into an entertainment room or convert your attic into a spare bedroom you may be able to recoup about 75 percent of your cost. Again, think about the benefit you'll get from this project. What is that worth to you?
Build Out Your Bathroom. Bathroom remodels remain the second most popular remodeling project, partly because these rooms are used frequently! A full remodel of an existing bathroom can pay back approximately 65 percent of the cost. And if you've got a growing family, having a fully functional bathroom for the kids (instead of having them share yours) is priceless!
Do a Deck. Many homeowners are surprised at how much value a well-done deck adds to their home. And yet, homeowners who add decks generally recover as much as 85 percent of their investment. One of the nice things about putting on a deck is that it doesn't disrupt your normal routine as much during the construction process. It's fairly quick and painless to do. And it's like adding another "room" to your house at a greatly reduced cost.
So what's the value of a home renovation project? First and foremost you need to decide what it's worth to you. How much enjoyment will you derive from it? Will it improve your quality of life? Will it relieve stress? Then consider which projects are most likely to retain the value and appeal to someone who might want to buy your house later.