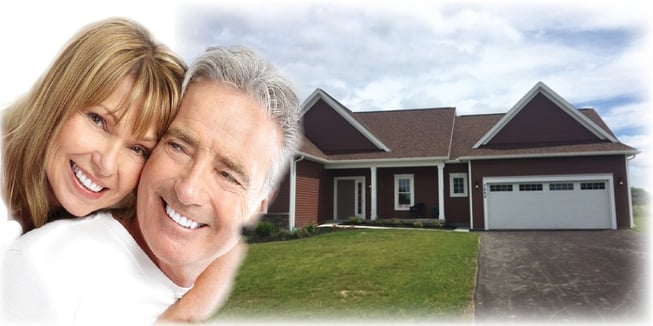 People of a certain age grew up listening to Bob Dylan singing, "The Times, They Are a-Changing." The way those people look at their housing needs is a-changing as well. It's estimated that approximately 10,000 U.S. baby boomers turn 65 every day. And according to a recent Demand Institute Housing & Community Survey, 63 percent of them don't plan on moving from their current homes after retirement. That doesn't mean they aren't planning for their future needs when building or remodeling now. So if you're not planning to move after retirement, what should you be thinking about?
That same Demand Institute Housing & Community Survey indicated that some of the things homeowners in this particular age group are looking for include:
a home they can stay in as they age (75 percent)
a single-story home (58 percent)
a low-maintenance home (47)
a home that's accessible for special needs/disabilities (27)
We offer a number of single-level floor plans (including our Carrington model and our Camden model) that will allow people of retirement age to live comfortably with plenty of space without having to be concerned about navigating stairs.
In addition to those items, this group expects the home they live in to have additional features such as:
Safety Features that include such things as shower seating and grab bars
Automatic Countertops and Shelving with cabinets and countertops that can be opened and/or lowered automatically for easier access
Smart Home Devices that provide quick and convenient control of the entire home environment (motion-sensor lighting; automated HVAC control systems, etc.)
Advanced Security Features such as doorbell cameras, security systems, and smart smoke/Carbon monoxide units to provide peace of mind
Safety and security aren't all that mature homeowners are concerned with. They're also looking for homes that are energy efficient and environmentally friendly. That includes features such as low-flow showerheads, smart sprinklers/irrigation controls, and "gray" water recycling devices.
And if you're already in a Rochester home that you love (and don't want to leave), we can help you turn it into a home that will continue to meet your needs for years to come. We offer a wide range of remodeling services that range from updating specific rooms within your existing home to additions that allow you to live more comfortably.
If you're approaching retirement age—and don't want to be moving afterward—you're part of an ever-growing group of people. We'd love to help you make sure you're in a home where you'll be comfortable. And if you're considering a new home, here's a helpful, short video that will help you pick the right floor plan!