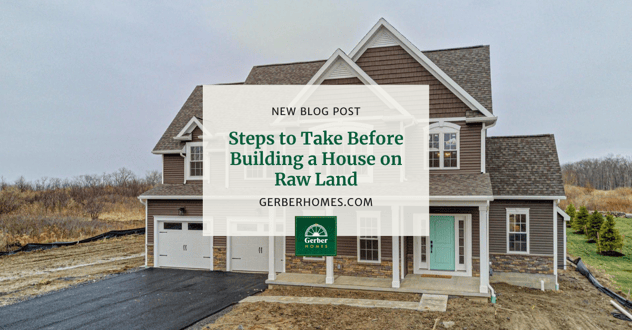 The availability of prime building spots is one of the many advantages of living in the Greater Rochester/Finger Lakes Area. Whether you want a smaller suburban plot close to stores and highways or a sprawling, multi-acre spread deep in the woods, you're bound to find the perfect lot. Buying undeveloped land is a little more complicated than purchasing an existing home or a house in a new home community and involves a few extra steps, including:
Looking Into Zoning
Would you like to raise alpacas on your property or run your small business out of your home? What if you want to build a private dock for a large boat on your lakeside property? Before you make an offer on land, it's important to check out zoning restrictions that could interfere with your plans.
Each county or municipality has a zoning and planning department (although department names may vary) that can offer information on zoning requirements for the parcel you're considering buying. Depending on what you plan to do with the land, it may be possible to pay a little extra for a variance that will allow you to proceed with your plans.
Considering Boundaries
Sellers don't always offer the most accurate information on the size and boundaries of the land. Fortunately, a land survey provides an indisputable record of the size and shape of the parcel. The survey can help you avoid disappointment and ensure that you get the best deal on the property.
Checking Out the Basics
Can you tie into water or sewer lines or will you need to install a well and septic system on the property? What about electricity and cable? Costs to extend water, sewer, and utility lines vary depending on the distance but can add thousands to the cost of building a home on raw land.
Soil tests will help you determine if it's even possible to build on the land. If the soil contains a lot of clay or silt, it may not be able to support buildings adequately. Boulders, swamps, old wells, and other obstacles may force you to reconsider where you'll place the house on the property. You'll also need to locate water sources on the property if you'll be relying on well or spring water.
A percolation (perc) test will be needed to determine the best place to put a septic system. After waste enters the septic system, liquids are funneled into a leach field. If the soil is too hard or soft, the leach field won't be able to absorb the liquids. Before you buy land, you'll want to be sure it can pass the perc test.
What about accessibility? How easy will it be to get to work during a winter snowstorm? Is there a school bus stop nearby, or will you have to drive the kids to school? How far will you have to travel to buy a loaf of bread or fill up your tank?
Preparing the Site
Every piece of undeveloped land needs at least a little preparation for building. Before your basement can be poured, your builder may need to remove rocks and trees, build a driveway, or level the building site. The more rocks and trees need to be removed, the higher the total bill.
Fortunately, we can make the land-buying process a little easier. John Graziose, owner of Gerber Homes, offers free onsite land evaluations and can help you decide if the land is the ideal location for your new home. Get in touch with us and we'll arrange your evaluation. If you'd like, we can also show you a few parcels we have for sale.