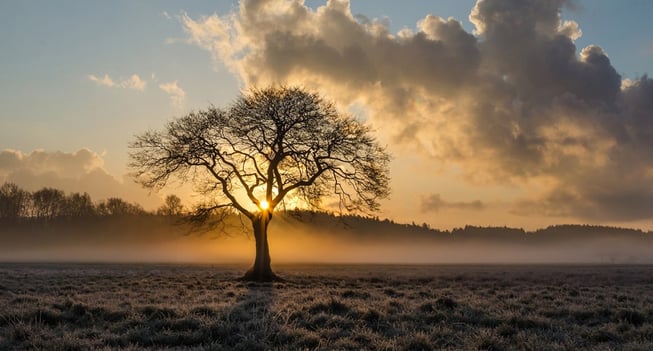 We've been building homes in the Rochester area for xx years. Invariably the clients and prospects we deal with want to know what their new home in Webster, Perinton, Ontario, Greece, or one of the surrounding communities will cost. That's just smart because then these individuals can work out a realistic budget for their new home.
Of course, the actual cost of a new home depends upon a number of different factors. The floor plan that you choose (including square footage, number of stories, additional features, and finishes) can all affect the final cost. There is, however, one other component that new homebuyers often overlook: The cost of the land that the house will sit on. This is particularly true if they are considering a parcel of land that is not part of an existing development.
So, what can you expect to pay for land around Rochester? As you can imagine, the prices can vary a lot. Here's a look at some current pricing in the area that can give you at least a rough idea.
1.5 Acres in Penfield, Monroe County, NY
Lovely Country Setting Lot Ready for your Home! This 1.5 Acre Residential Lot is back off a Private Drive in the area of Custom Homes on Large size lots. $49,900
12.3 Acres in Greece, Monroe County, NY
Scenic 12.3 acres, public water at street. $99,900
6.41 Acres in Penfield, Monroe County, NY
Great 6.4 lot available in Penfield (Fairport mailing). Located about 1 mile from the intersection of Rts 441 and 250. Approx. 1.4 of the lot is wooded. $125,000
.27 Acres in Perinton, Monroe County, NY $65,000
3.34 Acres in Rush, Monroe County, NY
Beautiful wide and deep level building lot. Fully approved and ready to be built on. No builder restrictions. $30,100
.4 Acres in Irondequoit, Monroe County, NY
Hilltop lot on beautiful Irondequoit Bay! Boat dock approved! Beautiful views of the bridge await your dream home! Your builder or ours! $199,900
You can see that there is a wide range of costs. While the specific costs for each project will vary, there is a kind of rule of thumb in the building industry that suggests that it's generally a good idea not to spend more than 25 percent of your total budget on the property itself. That's a very general figure, but it provides a baseline for considering how much to spend. Here are a few additional things you'll also want to consider.
How Much Land Do You Need?
People have different reasons for wanting larger lots. Some simply want more space around the home to ensure privacy and quiet. But solitude sometimes comes with a price—and it's not just the cost of the lot. Remote parcels may cost extra in order to get services (electricity, water, sewage, etc.) connected. So you need to make sure you understand what your potential costs are before you make that purchase.
How Will You Use the Property?
Some people want to use the space for purposes other than just building a house (perhaps for animals). But before you pursue a purchase for that purpose, you may want to make sure it's zoned for that use. Otherwise, you can find yourself on a piece of property that you can't use the way you planned.
What About Resale?
And no matter what your reason for wanting that piece of land, you need to keep resale in mind. Will the property you purchase now be desirable when it's time for you to sell? If you buy a large parcel, will you be able to divide it up if you need to? What about access to roads if you do?
Revisit Your Budget.
How much you spend on your property depends on what you can afford—both now and in the future. If you buy a larger parcel of property, will you be able to sell off part of it if you need to do so?
There are a lot of factors to consider when choosing the right lot and that can make the task a bit daunting. Here's a post that highlights some of the ways we can assist you in that process. The good news is that there is really no need to hire an outside consultant to help you find the right piece of land for your new home. Gerber's NO FEE land consulting services include:
Locating the land
Site cost evaluation
Suitable floor plan recommendation
Septic or well requirements
And much more!
We would love to help you find just the right piece of property: One that fits your needs and plans—and your budget!