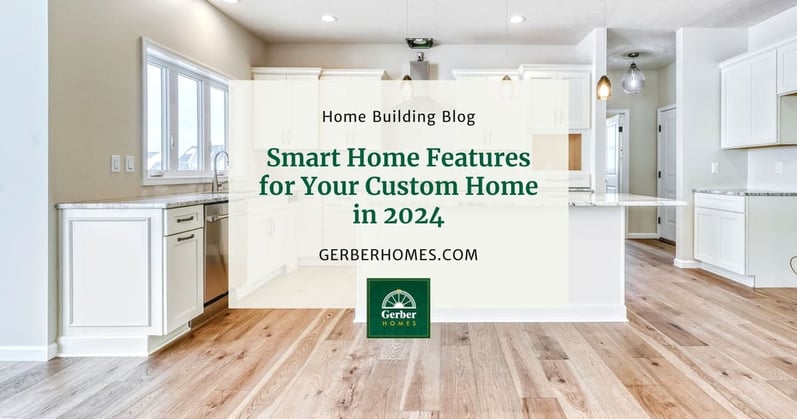 While designing and planning your custom home, don't forget to consider smart features that are designed to simplify your routines, make entertaining a breeze, and add a much-needed sense of security. Smart home features are available in every room of the home as well as outdoors. What smart features should you ask your designer about during your consultation and design meetings?
When is the Best Time to Install Smart Features in Your Home?
Installing smart features in your already-built home will cost around $120 per hour just for labor, adding up to about $20,000 for a whole home install. Rather than waiting to make these updates after your home is already built, including the installation of your smart home features into your custom home design plans. You'll save yourself from having to hire a contractor after the fact to do small repairs and repainting. Not to mention the time and stress you'll save from scheduling different technicians to complete the work and taking time out to oversee the installation.
Be sure to talk to your designer during the consultation and design phase of your custom home project about including smart features in your budget. They will likely have plenty of industry knowledge on features and products you may not have come across as well.
What Smart Home Features Should You Include in Your Rochester Custom Home?
Smart home features have the power of increasing convenience, making your daily routines less tedious, improving security, and make entertaining at home so much more enjoyable. What smart features should you consider for your custom home, according to the experts?
Whole Home Smart Features
While some features have niche specialties, other features can improve the function of your entire home. Whole home features are those that will typically do their job in the background of everyday life, optimizing your routines and keeping you safe and secure.
Install a Smart Thermostat System
A smart thermostat system in your home will create a consistent temperature in every room, monitor your indoor air quality, reduce energy use, and even learn your patterns to become a self-sufficient system. Include sensors on your windows and wireless access so your thermostat will know the weather outside and create a comfortable environment inside. You can even connect the system to your ceiling fans.
One great system to consider is Ecobee. It'll adjust the temperature in your home depending on your schedule, keep the temperature balanced throughout, and even use sensors to tell if someone is home, serving as a backup security system. The whole home system is only around $370. Installation can range from $750 to $2,500, depending on the complexity of the system you choose.
Increase Home Security
Security systems are one of the first smart home features many homeowners have installed. With a smart security system, control your locks, cameras, and lighting all from your smart device. You can get notifications when your cameras are triggered, lock your doors without even getting up or being home, and view camera footage in real time on your phone.
The Zigbee whole home security system uses mesh networking to link all of your devices, including smoke detectors, carbon monoxide, a bedside panic button, and a water leak monitor, so that even if the power goes out, your system will still be functional. Their whole home package plus monitoring is around $500. Installing an automated security system could cost from $1,500 to $7,000, depending on the system and its components.
Optimize Your Lighting
Automatic smart lighting in your home allows you to program your shades to open and close with the rising and setting of the sun, or your schedule. Override your program settings when you need or change the programmed settings with your lifestyle. Smart shades allow more regular use of natural light so you'll cut down on how much artificial light is used in the home.
Sensors in each room can tell if someone has left the room long ago and will automatically turn off the lights. Control your lights remotely to make it appear as though someone is home, even when you're miles away on vacation. Lutron offers smart lighting through wireless shades, dimmers, sensors, and a master switch you can position at your bedside. Expect installation to cost from $2,000 and $5,000.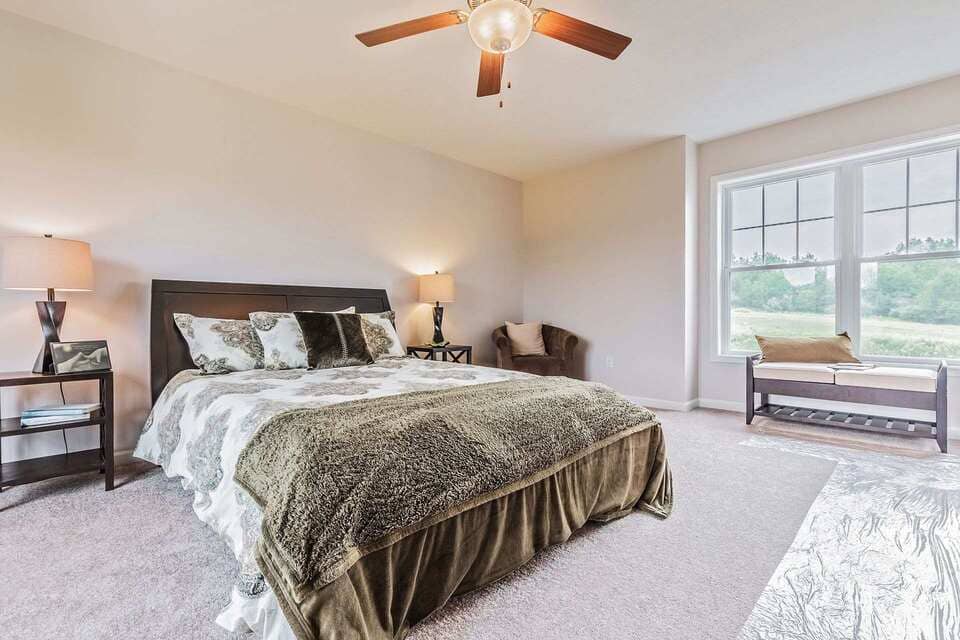 Improve Home Entertainment
Improve your audio/visual experience with programmed settings depending on what you're watching. Movies and football games require different settings and constantly adjusting to this difference can be tedious. You can also program your smart entertainment system to turn on first thing in the morning to help jumpstart your day. Have the news on in the kitchen right as your automatic coffee maker has finished brewing.
Incorporate invisible in-wall speakers in your kitchen, bathroom, and living room and control which room is on when. By having a single source of music and news, the sound can travel with you as you go through your day without having to constantly turn on and off equipment.
For cozy evenings, have your builder install a smart electric fireplace that can be controlled from your phone. Enjoy the warm glow, with or without heat. Entertainment features and other conveniences could cost from $2,000 to $15,000 to install.
Smart Features for Your Custom Bathroom
From the floor to the ceiling, smart features in the bathroom can give you that luxury spa experience while also delivering convenience and conservation. Program your in-floor radiant heating, steam shower, bathtub, lighting, and smart mirror to create a space that's perfectly suited just for you. The cost to install these features can range from about $2K to $9K.
During your custom home design phase, ask your designer about every part of the bathroom that can be improved with smart technology. Your freestanding tub can be programmed to your ideal temperature, with heated tub walls, and sound therapy. Create a steam shower experience that melts the day away with chromotherapy, music, and body sprayers. ThermaSol offers a full steam shower package that considers your perfect lighting, music, and temperature. The complete system will cost around $9,000, including the steam generator.
Your Custom Kitchen Smart Features
Your kitchen is the hardest working room in the home. Make it work smarter with features that allow you to get more enjoyment and less stress out of the space. Track your oven's progress from your smartphone, check the contents of your refrigerator while you're at the store, and enjoy a hands-free faucet. Every appliance is available in a smart model, from dishwashers and microwaves to coffee makers and stoves.
The Samsung Family Hub smart fridge can automatically adjust its temperature depending on the contents, access recipes via wifi, use UV light to disinfect the interior, and more. This model will cost around $4,000 but fluctuates in cost depending on the addition of other features.
Include in your custom kitchen smart outlets, lighting, in-floor heating, and a smart speaker system as well. Installation of your kitchen's smart features could range from $9,000 to $25,000, depending on how many features you'd like to include.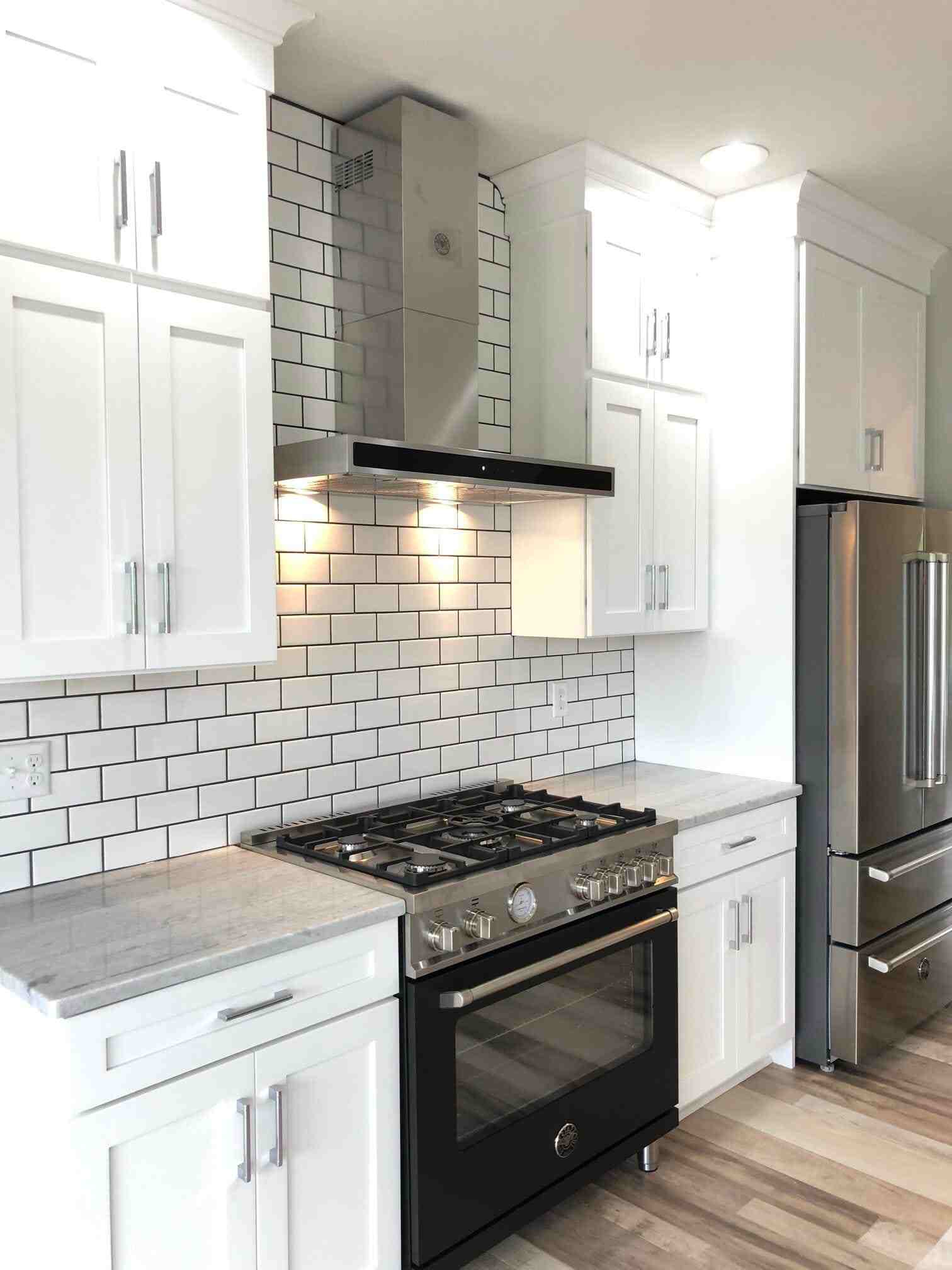 Plan Your Custom Rochester Home of the Future, Today
The convenience and benefits of smart home technology are nearly endless, especially with the wide variety of features on the market today. They've also never been so easy to use. The value of smart home technology is evident in a recent survey that shows over 80% of buyers prefer a new home with smart technology already installed.
Gerber Homes is a design-build firm that has delivered custom homes in the Greater Rochester area for decades. As a top-ranking home builder, Gerber Homes understands that every client has a unique vision and must-have list for their future home. We start from the ground up to deliver your perfect custom home with the features of your choice. Contact us to schedule a consultation to learn more about our custom home process.