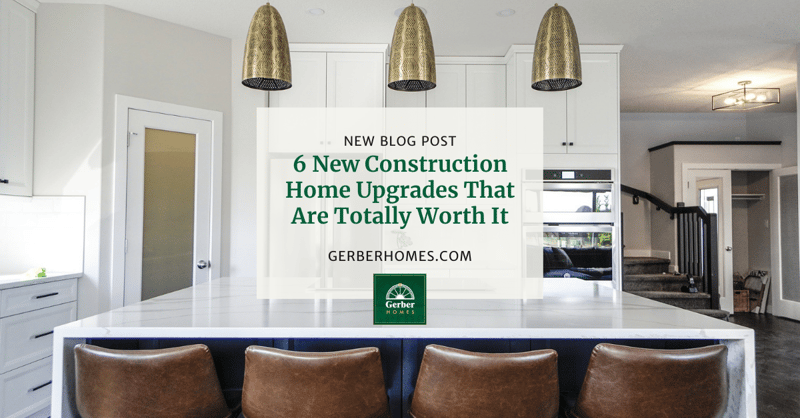 Are you planning to build a new home in the Rochester/Finger Lakes area soon? As one of the first steps in the process, you'll need to think about which upgrades you'd like to add to your new house. Upgrades range from choosing a different paint color for the family room to adding another bedroom to your home. These six upgrades will not only make your house more comfortable but may increase the value of your home.
Drop Zone
Walk in the door of many homes and you'll see an untidy collection of shoes, backpacks, coats, and sports gear. A drop zone provides a place to keep the clutter out of sight. Your drop zone can be customized any way you want. Perhaps you want to add individual lockers for your kids' stuff or keep everything concealed behind custom-made cabinets.
Easy-to-Maintain Wood Floors
Carpeting is a standard second-floor choice for many new homes. Although carpeting looks fine when it's brand new, it doesn't take long for wear and tear to show. Even if you're extremely careful with your carpeting, it's bound to look worse for wear in just a few years.
Upgrading bedrooms with hardwood floors or floors designed to look like wood can solve the problem. Thanks to innovative printing processes, it's possible to create luxury vinyl planks and ceramic tiles that look just like real wood. No matter which option you choose, your floors will look beautiful for years to come.
Finished Basement
Finishing your basement offers a cost-effective way to double your living space. With the additional space in your lower level you can:
Increase the number of bedrooms and bathrooms
Add a game room, bar, or home theater
Install a sports simulator
Make room for crafts and do-it-yourself projects
Create a second family room
Build a secluded man cave or home office
Kitchen Islands
Kitchen islands add much-needed storage space to your kitchen and provide a place to enjoy a meal or share a conversation. You don't have to settle for a standard-size island when you build your own home. Most islands are rectangular because that shape is the easiest and least expensive to build. If you're willing to pay for an upgrade, your island can be any size and shape you want. Need plenty of space for cooking or entertaining? Consider adding a second island to your kitchen.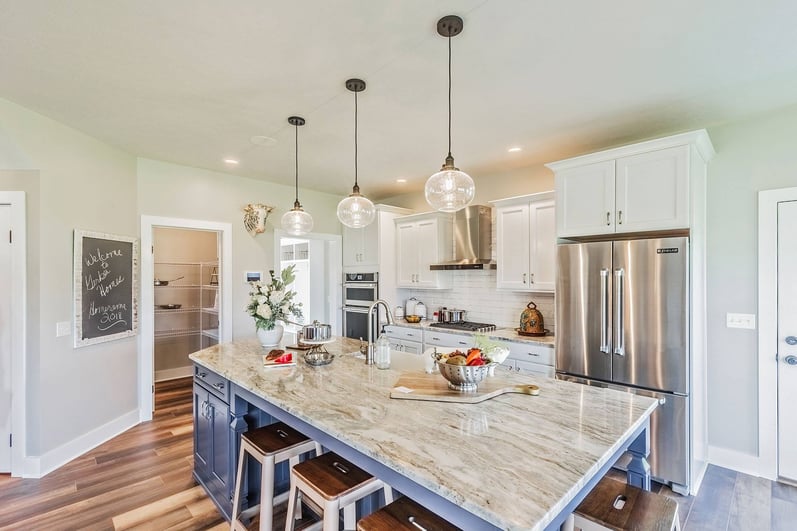 Dog Washing Station
Bathing your dog in the bathtub isn't without its pitfalls. It only takes a second for your pet to escape from the tub and leave a damp trail through your house. Adding a dedicated dog washing station helps you protect your valuable furnishings and floors.
Waist-high tubs make it easier to bathe a small dog without straining your back. Adding a small shower stall complete with a handheld showerhead may be a better idea if you have a large dog. Dog washing stations don't have to be utilitarian. Your builder can use tiles that complement the design of your home, even if the station is tucked away in your laundry or mudroom.
Bonus Room Upgrades
Are you thinking about turning your bonus room into an office or bedroom in a few years? You'll save money when you finish the room when you build your house. It's always cheaper to incorporate finishing touches into a new build than to pay for a remodel in the future. Chances are your bonus room just may become your favorite place in your new house.
Need a little assistance finding the perfect floor plan and upgrades for your new home? Whether you want to buy a house in a new home community or build on your own land, we'll help you consider all the options.