Whether you're building a new custom home or remodeling the kitchen in your existing Rochester area home, your kitchen is one room that needs special attention. So much happens in your kitchen (food preparation, casual meals, entertaining, and more) that it's important to get this room right. Achieving the right results, however, is about more than simply installing new kitchen elements. You need a good plan to make sure everything comes together. That's what kitchen design is all about. With that in mind, let's look at designing the kitchen in your Rochester custom home—and cover some essential kitchen design ideas.
Balancing Form and Function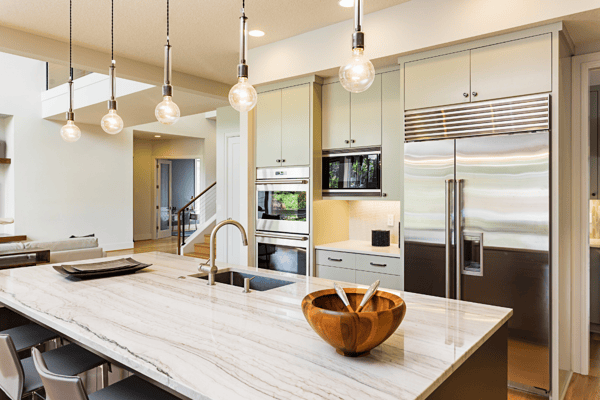 There are two key elements to creating a modern kitchen that will delight you for years to come. You want to pay attention to both form and function. Homeowners want to create beautiful kitchens that are attractive and inviting—and match their sense of style. But it's equally important to end up with a kitchen that matches your lifestyle. And that means building in the features—and designing the space—that make your kitchen comfortable and convenient for the way you live and entertain.
How to Design a Kitchen Layout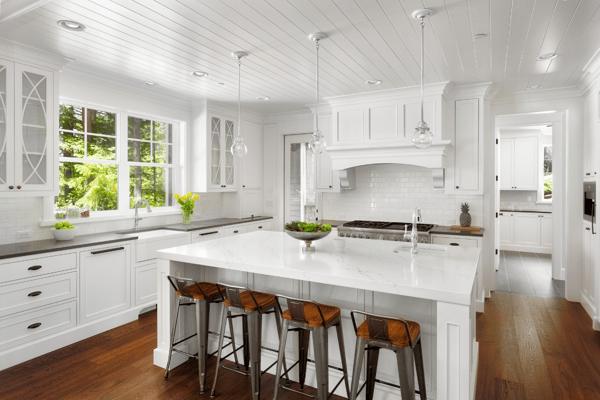 So, how do you go about planning a kitchen that meets your needs? First, think about how you like to use your kitchen. What are the things that can make it convenient and enjoyable for making meals? If you do a lot of cooking, you might want to consider a design that incorporates double ovens. That enables you to have multiple items (with differing temperatures) cooking at the same time. If you plan to use your kitchen for casual meals, or like making breads/pastries/pastas you may want to build in an over-sized island that allows you more work space (with a built-in sink, or possibly an island cook-top) while still allowing room for family and friends to eat breakfast or a snack on the other side of the island. By the way, if you'd like some additional tips about how to design a great kitchen (and other rooms in your home) for entertaining, check out this helpful article.
What About "Extra" Kitchen Features?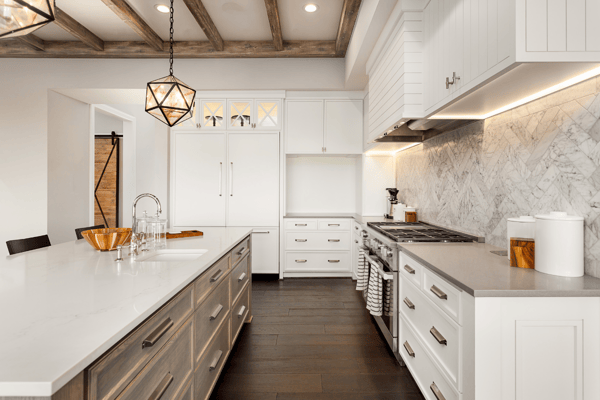 Once you have your basic design mapped out, you can focus on some other details that can make your kitchen more comfortable, convenient, and even fun. If you're in the habit of having friends over for coffee, you might want to look at building in a coffee bar to add an element of fun and interest. Many Rochester homeowners love having a separate pantry in the kitchen. This extra space makes storing small appliances and dry goods so much easier—and it helps to keep your kitchen uncluttered. And don't forget about touchless faucets that make food prep much more convenient.
Choosing the Look You Want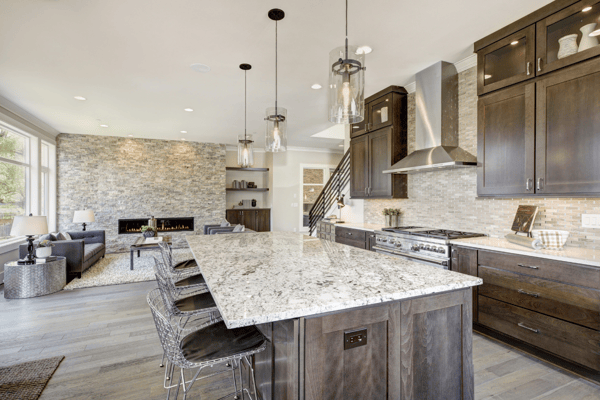 You have a lot of options when it comes to the visual impact of your Rochester kitchen. You can choose from contemporary, classic, modern, or farmhouse styles. But keep in mind that most kitchens today are part of an open floor plan. That means whatever style and décor you choose for your kitchen will probably be visible from other rooms in the house. That means you'll want to make sure that the cabinets, countertops, and flooring blend well with what's in the adjoining rooms.
How Much Does it Cost to Remodel a Kitchen?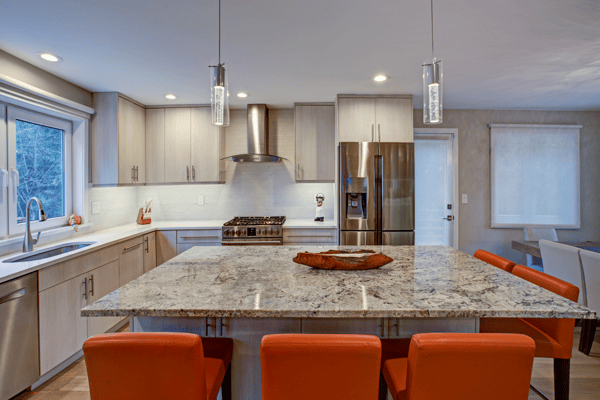 Naturally, you'll want to keep an eye on the budget with your new kitchen. Your builder can walk you through the design and provide you with an accurate estimate so that you'll know what to expect. If you're remodeling an existing kitchen, here's a very helpful post that gives you an idea of what various levels of kitchen remodels cost in the Rochester area—and what the return on that investment will be. We want you to be able to make an informed decision about remodeling before starting.
Next Steps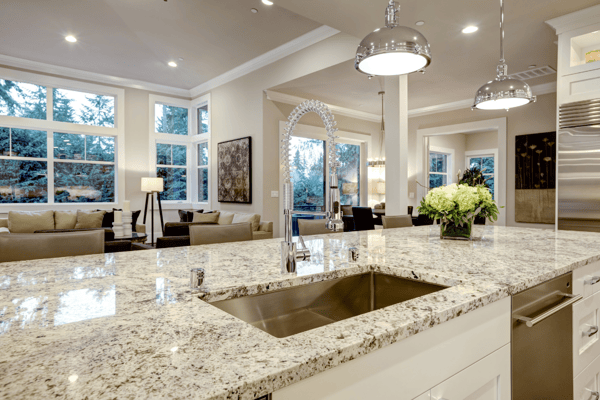 Whether you're building a new home or remodeling the kitchen in your current home, gathering good information is essential to achieving the results you want. A great way to get started is to download our free Creating the Ideal Kitchen eBook. It's packed with helpful information and insights. You can also contact us directly. We know you'll have lots of questions and our knowledgeable Gerber Homes team will be delighted to guide you through the whole process.