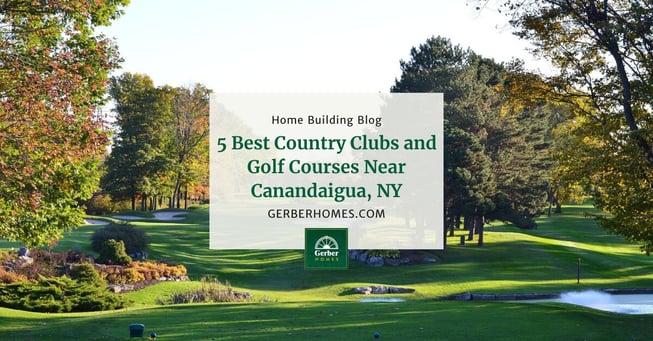 If golf's your game, there's no better place to live than Canandaigua. The area is home to multiple courses and clubs that offer challenging play, scenic greens, and plenty of amenities. One of these facilities could become your favorite Finger Lakes golf club.
Canandaigua Country Club
Located within walking distance of downtown Canandaigua on Canandaigua Lake, the Canandaigua Country Club offers nine holes, each with two different tee boxes, for 18 holes of golf. The club is close to everything the Finger Lakes has to offer and is just 40 minutes from Rochester, NY.
Club members can also use the expanded boat dock and lakeside fire pit or enjoy a meal at Nolan's. For even more golfing fun, Canandaigua Country Club members have reciprocal privileges at 20 area golf clubs. Throughout the year, club members enjoy a variety of special events, including Chill 'n Grill every Sunday in the summer and Off-Season Friday Pub Nights.
CenterPointe Golf Club
Also located in Canandaigua, CenterPointe Golf Club is easily accessible from Rochester and is just over an hour away from Syracuse. The 18-hole course offers challenging greens, four tees per hole, and prime weekday and weekend tee times for members. A practice facility with putting green, a driving range with natural grass tee boxes, and a bar and grill for snacks and meals round out the club's offerings.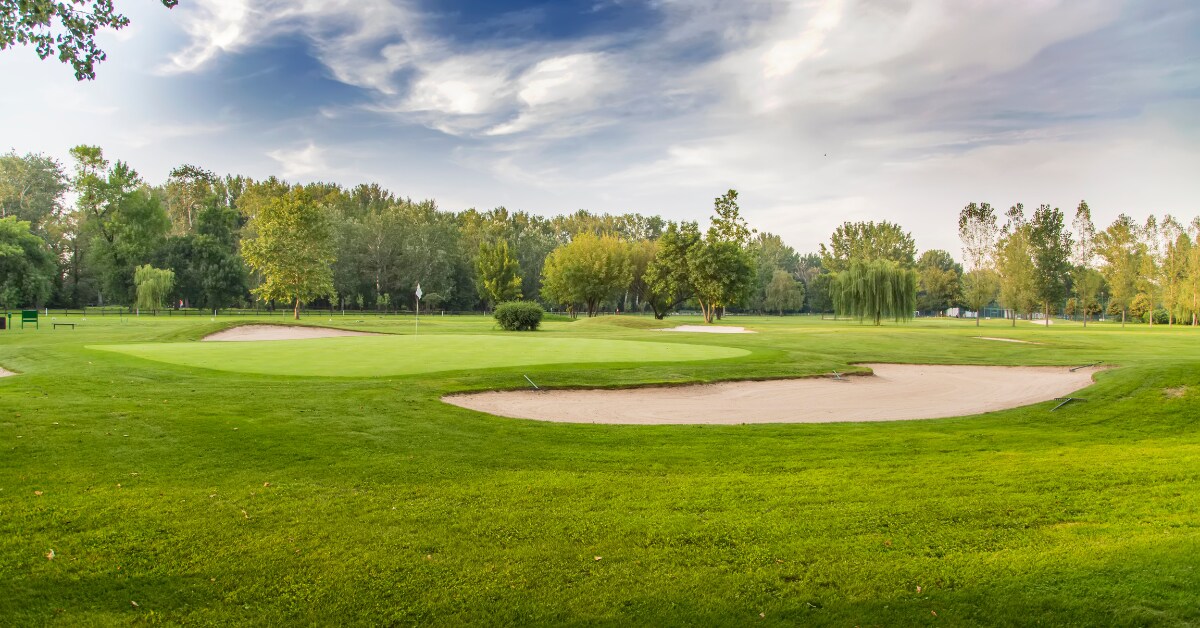 Clifton Springs Country Club
This Clifton Springs, NY, club is just 40 minutes from Rochester and an hour from Syracuse. Designed by golf course architect Peter Craig, Clifton Springs Country Club's 18-hole course encompasses 150 scenic acres and offers five sets of tee boxes per hole. A practice facility features all-grass tees, a chipping green, a practice sand bunker, and putting green.
Want to introduce your children or grandchildren to golf? The Little Course is the perfect place for them to learn the basics or for you to practice your short game. Holes on the course range from 54 to 119 yards long. Clifton Springs' newly renovated clubhouse includes a bar and restaurant popular with golfers and their families and guests.
Victor Hills Golf Club
Golfers can choose from one of four golf courses at Victor Hills Golf Club in Victor, NY. Rolling hills and interesting hazards make the North, South, and East Courses the ideal choice when you have time to play 18 holes. The 9-hole executive course may be a better option when your time is limited.
The club also offers foot golf, a new way to enjoy the golf course. Combining soccer with golf, foot golf involves kicking a soccer ball toward a 21" hole in the least amount of kicks. The sport is played just like traditional golf, with the player with the lowest score declared the winner.
Geneva Country Club
Geneva Country Club's nine-hole course overlooks beautiful Seneca Lake in Geneva, NY. Golfers play 18-holes, thanks to the double tees on each hole. Narrow fairways, difficult lies, and subtle breaks make the club ideal for golfers who enjoy a challenge. Golfers enjoy reciprocal privileges at 18 area golf courses, in addition to tennis and pickleball courts and lakeside dining.

Other Popular Finger Lakes Golf Destinations
Finger Lakes residents are also close to these impressive golf courses:
Sodus Bay Heights Golf Course: Sodus Bay Heights Golf Course gave famed golf architect Robert Trent Jones his first job as a golf pro and remains a popular Finger Lakes course today. Lake Ontario and Sodus Bay offer the perfect backdrop for the course of 18 holes and a picturesque restaurant. If living near the golf course is your dream, you'll want to check out Fairways by Gerber Homes, a golf community that borders the Sodus Bay Heights Golf Course. The custom homes offer golf course access and are 40 minutes from Rochester and an hour from Syracuse.

Ravenwood Golf Club: Victor's Ravenwood Golf Club features an 18-hole course, practice facility, PGA-certified golf instruction, a lighted driving range, and a banquet facility just 30 minutes from Rochester.

Mendon Golf Club: The par 71 courses at Mendon Golf Club in Mendon, NY, also provide multiple tees to make play challenging for all golfers, including a short game area, putting green, and driving range. The club's Mendon Pub offers tasty menu items and an outstanding view of the course. The club is 25 minutes from Rochester and about 1 hour and 15 minutes from Rochester.
Do you wish you lived closer to these stellar golf courses? Why not build a new home in the Rochester/ Finger Lakes area? One of our new home communities may be perfect for you, or we can build a custom home on your property. If you're ready to make a move, give us a call or complete our contact form.