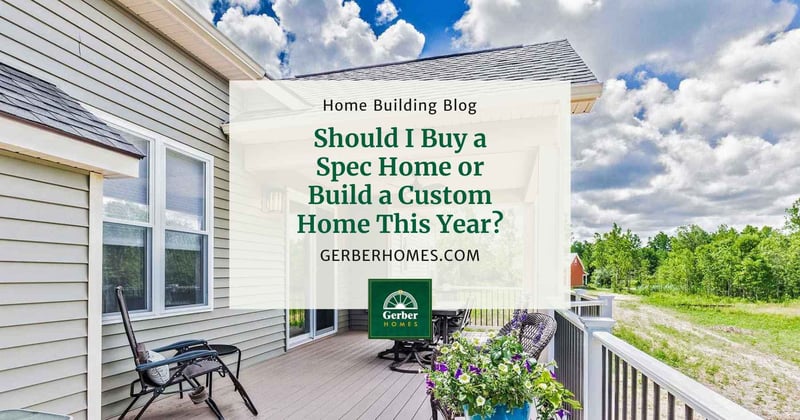 If your current home no longer meets your family's needs, you might be ready to move to a new home. One question you might be asking yourself is, "Should I buy a spec home or build a custom home this year?" Let's take a look at some of the pros and cons you'll want to consider—and whether the coming year is a good time to make a move such as this.
As custom home builders in Upstate New York, we obviously think that custom homes are worthwhile endeavors, but we also understand that they're not for everyone. Here at Gerber Homes, we want everyone to find the perfect new home for their situation, and we're happy to use our experience to help you decide between spec and custom new residential construction by comparing the pros and cons of a custom vs. spec new home.
Building a Custom Home in Greater Rochester
A custom home is a residential property built to the homeowner's specifications and desires. A truly custom home means you have control of every detail from the ground up.
Pros of Building a Custom Home
The advantages of building a custom home are fairly obvious. You get to design a floor plan that best suits your specific needs. In many cases, you can choose the lot you want. When you buy land and build a house, you determine what finishes you want for your flooring, cabinets, and countertops. You can also create a bathroom or a kitchen that is designed to enhance your lifestyle. For many custom homeowners, knowing that the home has been designed and built specifically for their comfort and convenience is a great sense of satisfaction. And they enjoy the knowledge that no one else has ever lived in the home before them.

Cons of Building a Custom Home
Building a custom home generally costs a bit more than purchasing an existing spec home. The exact amount will vary depending on the features and materials in the home in question. Over the long haul, however, the value of a custom home is likely to remain higher than a comparable spec home. Higher-quality building associated with custom homes also means that fewer items will need to be replaced over time, so a custom home makes still more fiscal sense. Some people choose not to build a custom home because they don't want to wait to move in. Others simply don't want to deal with the decisions and involved processes required in the custom home building process.
Buying a Spec Home
A spec home, short for speculative home, is a residential property built by a developer or builder with the intention of selling it upon completion. Unlike custom homes, spec homes are typically built without a specific buyer in mind and are designed with standard features and finishes that are popular among homebuyers. These homes are built on a larger scale, using a set of pre-determined floor plans and designs, in order to appeal to a broad market. Spec homes are often built in new subdivisions or housing developments.
Pros of Buying a Spec Home
One benefit of buying a spec home is that it has already been built. This means that you do not have to wait for the construction process to be completed before you can move in. In addition, most spec homes are located in newer communities, so the infrastructure (streets, sidewalks, sewers) is new as well. You also have the advantage of knowing that everything in the house is brand new from floor to ceiling. And if there are ever any issues, they'll most likely be covered by your warranty. From a financial perspective, you will probably pay somewhat less for a spec home than for a custom home.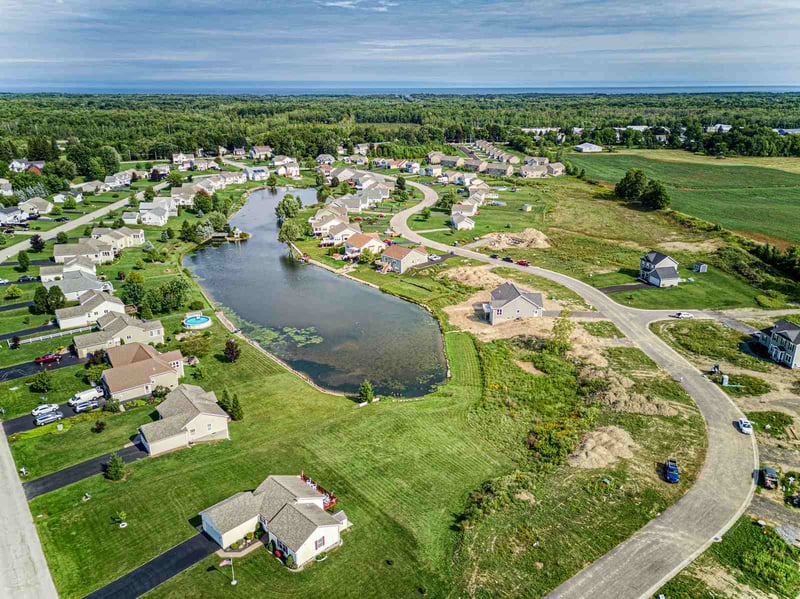 Cons of Purchasing a Spec Home

Purchasing a spec home, however, means accepting an existing floor plan. You may have to adapt your lifestyle to the layout of the home. Additionally, you won't have the same opportunity to add your own personal touches to your home as the selections have already been made. One last disadvantage is that you may have less choice when it comes to location or lot. The home you like best may not be on the lot you prefer.
Is Now a Good Time to Build a House in Upstate New York?
It's challenging to predict the future cost of building a new home with certainty. However, it is unlikely that building a new home will become cheaper in the near future. Though recent construction prices have sharply risen with supply chain interruptions and increased housing demand, they are unlikely to fall, though they appear to be rising at a more predictable and slower rate again. This means that the cost of new construction rises a little bit every day, so waiting to purchase your new home is unlikely to save you money.
Is it Better to Buy a House or Build One?
Both of the options we have discussed are new construction. You may be considering buying an older home vs. new construction. Whether you build a custom home or purchase a spec home, a new home typically requires less maintenance and repairs than an older home, reducing future costs. Every element is in style. Buying an existing home may offer more affordable upfront costs and a quicker move-in process, but it may require more maintenance and renovations over time. Additionally, it may be challenging to find an existing home that meets all of your desired specifications.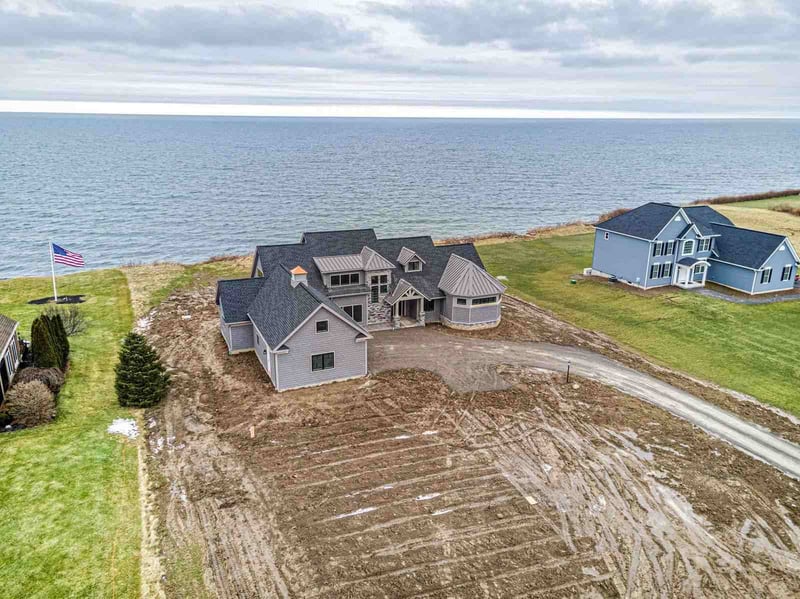 Ultimately, the choice of buying a spec home or building a custom home depends on what best suits your needs. If you'd like to explore the idea further, Gerber builds in several great communities in the Greater Rochester area and has dozens of beautiful floor plans that can help you start your planning for a custom home that will meet your family's needs.
We'd love to talk more about what you've got in mind. Reach out today to tell us about the new home you envision.