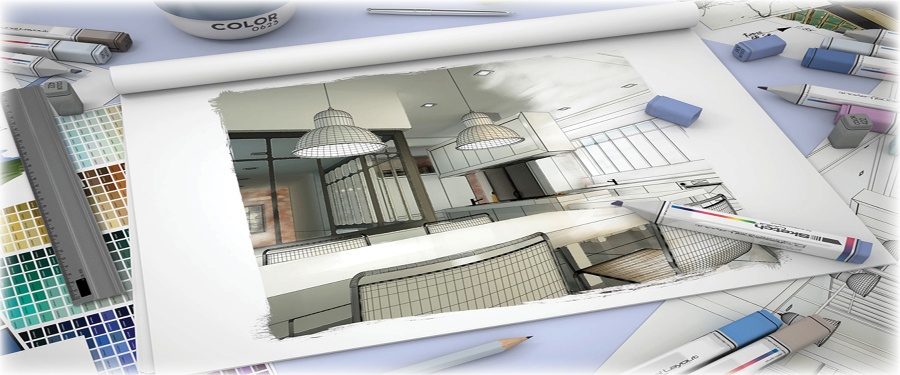 Some people choose to remodel the inside of their Rochester-area homes simply because the rooms and the décor feel a bit dated. These folks are after a fresh, new look and feel. If that's your goal, we've pulled together information about current trends that can help you achieve your goal. Others are more interested in ensuring that their home truly meets their needs and reflects their lifestyle. If that's what you're after you want to pursue interior remodeling that reinvents your Rochester home from the inside out.
Identify Your Objectives
It's hard to make meaningful plans for improvement if you're not sure what you want. There is something important you should do before you get too wrapped up in what kind of cabinets, countertops, flooring, or hardware you think would look good. You need to make a list of your objectives. Take your time with this and be specific. Being dissatisfied with your current kitchen is a legitimate reason to remodel. But take things to the next level. What exactly is it that bothers you about your kitchen? Is the layout awkward or uncomfortable? Is it too small? Is it dark? What would you like to be able to do in your kitchen that you can't currently do (such as entertain or eat)?
Once you've created that list go back through it and separate the changes you have in mind into two categories: "Must-Have" features and "Nice-to-Have" features. That will help you when you create your budget for your remodeling project. Here's a helpful article about creating a realistic budget.
Determine What Will Fit Your Lifestyle
There are tons of examples of beautiful homes all over the Internet. You can get great ideas on sites such as houzz.com (click here for some examples). Keep in mind that just because something looks good online that doesn't mean it's the right solution for you. Think about how your family will use the space that you plan to remodel. For instance, there are some great ideas for creating home entertainment rooms or game rooms in your house. But if your family isn't in the habit of watching movies together or playing games together, they're probably not going to start just because you create a space for that.
Instead, focus on things you already do—but could do more comfortably or conveniently if you made some changes. Re-make your home to fit your personality. Here's an article about how to create a kitchen that matches your personality. The basic principles apply to any room in your home.
Don't Overlook the Mundane
It's easy to get caught up in the fun and exciting rooms of your home. However, it's often the more mundane (or even boring) areas that can make a big difference in how your home feels. That's why it's important to think about things such as storage space, laundry rooms, or mud rooms that can make your life a whole lot easier.
To realize the maximum impact of a home remodel, don't just focus on the surface and on how things look. Yes, you want to have a home that looks fresh and inviting but take advantage of the remodeling opportunity to reinvent your home from the inside out.