There are times when you love the home you're in, enjoy your neighbors and neighborhood, but you've simply outgrown the space you're living in. Is moving really your only option? There is another choice. A home addition can add space that lets you enjoy your Rochester home to its fullest.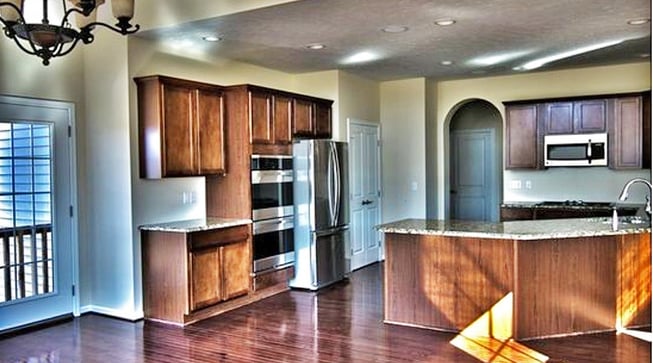 There are actually a number of options for adding space to your existing home. If you enjoy entertaining, you might consider a remodeling project that gives you a bigger, better kitchen that incorporates an open floor plan so that friends and family can gather in a kitchen/great room setting—and nobody gets stuck in the kitchen. The kitchen you see pictured here is just one example of how you could accomplish that (Click here for additional kitchen designs we've implemented recently).
While a kitchen remodel might make better use of the space you already have, there are times when you actually want to increase the actual amount of space in your home. Here's a look at a couple of options others in the Rochester area have chosen to give themselves more living space.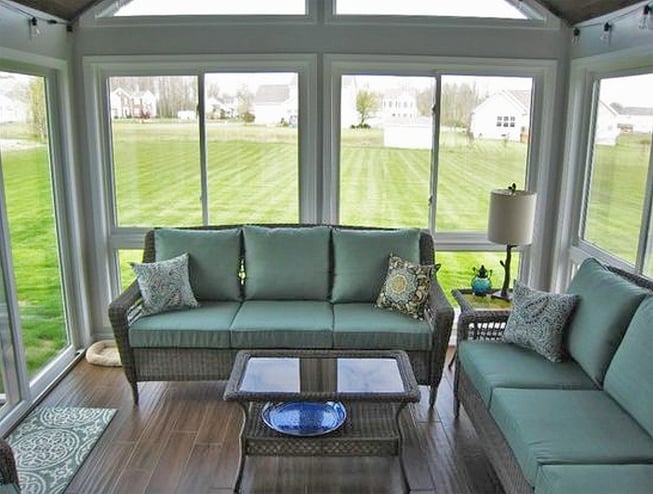 Sometimes you just need a quiet space where you can sit by yourself or with your spouse or with a couple of friends and enjoy a nice conversation. In addition to meeting that need this sun room addition lets in lots of natural light and lets you enjoy the views. You're surrounded by light and views on three sides. As a matter of fact, it almost doesn't feel like you're inside at all. Click here for additional views of this room—including how it seamlessly transitions into the rest of the home.
Adding a Useful Garden Shed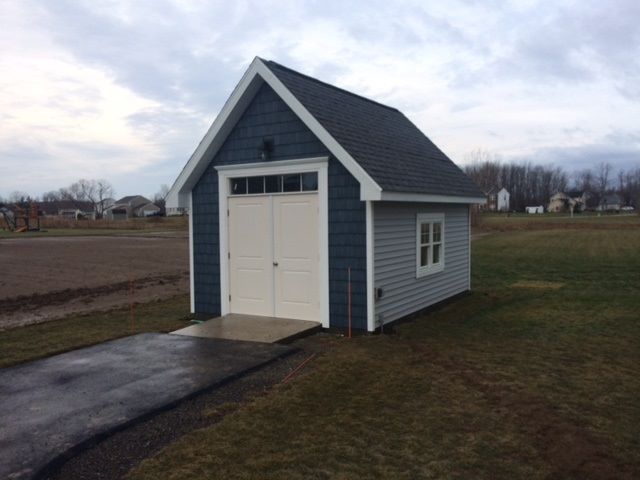 Sometimes the main thing you need space for is to store your stuff. If your garage is overflowing with tools, supplies, and other items it can make the whole house feel cluttered.
The garden shed you see pictured here provides plenty of space for garden tools and materials. There's even space for storing seasonal items such as Christmas decorations. Not only does a garden shed like this keep your garage free for your cars and other items, it also keeps the backyard looking neater. And if you click here for additional photos, you'll see that we were able to match this shed to the design and color of the home—making it an addition that really looks like it belongs here.
These are just a few options. We've also done morning room additions, first and second story additions, and even multi-story additions. Depending on your needs, we can add a family room addition or bedroom, a master bedroom, or even build a garage addition with overhead living space.
Just because you currently don't have enough space doesn't mean you have to move. Contact us and provide us with a little bit of information and we'll help you figure out a solution that works for you.