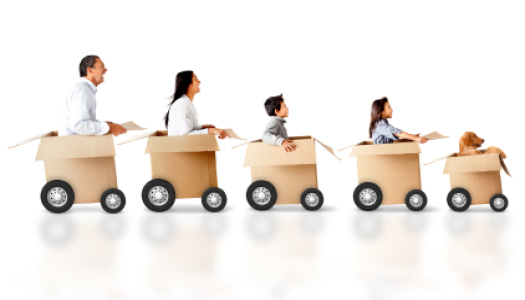 What do you do if you've outgrown your Rochester home? Or what if the floor plan and traffic flow of your current house no longer fits your lifestyle? Or what if you simply want a completely new look and feel that will make your house feel more like "home?"
Sometimes when people are looking for dramatic changes in their living situation, they feel like the only option they have is to pack everything up and move to a brand new place. That's certainly one choice, but what if you don't want to move? What if you like your Ontario, Victor, Perinton or Webster neighborhood? Maybe you don't want to give up all your favorite local places to eat, meet others and enjoy the community. And what about the folks who live next door? Good neighbors are hard to find.
Another option is to look at remodeling the home you're in. You can dramatically change the look and feel of your home—without moving. Maybe a brand new kitchen is what you need to put some spark back into your home. Kitchens today are truly the heart of the home–where most of the social interaction (for both family and friends) takes place. And you'd be amazed at the impact a kitchen remodeling will have on your whole home.
Maybe turning your boring master bathroom into an exquisite escape is what you have in mind. There are lots of things you can do to create a beautiful bathroom in your existing home.
Or maybe you simply need more room. It could be that your kids are getting older and need more space of their own. Or maybe you have an older family member moving in and you need space to accommodate that need. It can be a lot more reasonable to add a room than to sell and move.
If you're looking for information that can help you decide if building a new home or remodeling your existing home makes sense, download our free e-book, Building a House, Creating a Home. It also contains plenty of ideas on how to make the most out of the space you have.
When it comes to creating the home of your dreams, you have options!