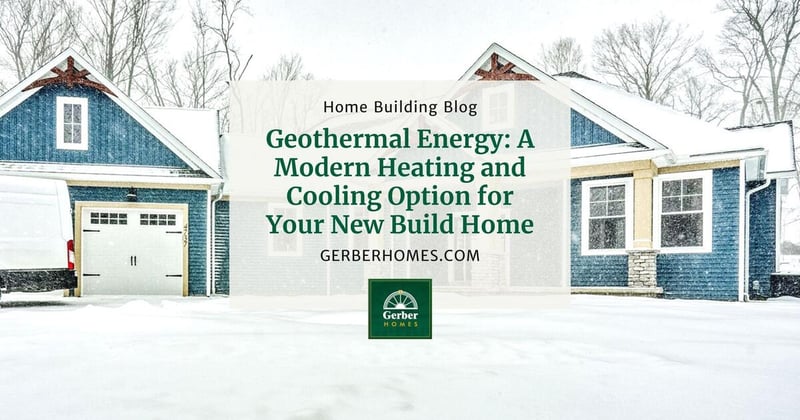 You may have more options than you think to create self-sufficiency and source energy for your custom home. For years, gas, electric, and oil heating and cooling systems were the only choices available to Rochester/Finger Lakes area residents. Although those systems will certainly keep you comfortable, they're costly to run and may not be the most environmentally-friendly option. In our region, we advise folks to consider geothermal energy for their new construction to reduce heating and cooling costs while minimizing their carbon footprints.
How Does Geothermal Energy Heat or Cool My Finger Lakes, NY, Home?
Geothermal energy taps into the heat trapped inside the earth to keep your house comfortably warm during the winter and cool during the summer. Since the interior temperature of the ground beneath your feet remains at a constant temperature year-round, it offers the perfect way to keep your home comfortable no matter what the weather.
A geothermal energy system consists of a series of looped pipes placed underground or in a well or pond. Refrigerant or water in the pipes passes through the earth, drawing heat from the soil. The pipes are connected to a heat pump inside your home that distributes heated air throughout your house. The process is reversed during the summer when heat is removed from your house and stored in the ground.
What Types of Geothermal Energy Systems Are Available for Rochester New Build Homes?
Depending on the size and characteristics of your Finger Lakes or Rochester building site, your builder may recommend one of these geothermal systems.
Horizontal Closed-Loop: Pipes are buried in a series of trenches dug six to 10 feet deep in the horizontal closed-loop system. The pipes typically cover 7000 or more square feet of land. If you live in an existing home, the digging can be disruptive and will destroy your landscaping. Fortunately, that's not an issue when you're building a brand-new home.


Vertical Closed-Loop: This system takes up much less room than the horizontal closed-loop system. Loops of pipe containing refrigerant are placed in four to six-inch diameter holes dug 50 to 400 feet deep.


Open Loop: Instead of refrigerant, the open-loop system uses groundwater that comes from a well dug on your property. After the water travels to your home, it's circulated into a second well. You'll need a high water table and an ample supply of groundwater to maintain this system.


Pond/Lake: Do you have a body of water on your property? A pond/lake geothermal system may be a good option for you. In this system, the refrigerant travels through a series of closed-loop pipes submerged in a pond or lake. The pond/lake system is the least expensive option as it doesn't require drilling deep into the ground or digging trenches.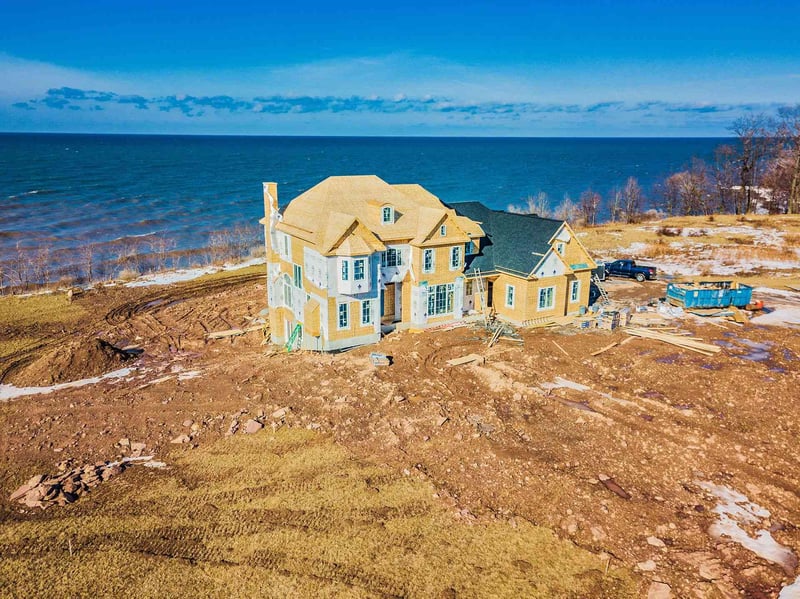 Geothermal: A Powerhouse, But Not a Standalone!
Geothermal energy is undoubtedly a remarkable solution for heating and cooling needs, offering environmental and cost-saving benefits. However, when building a custom energy-efficient home, it's essential to understand that geothermal systems are just one piece of the larger puzzle. Here's why.
Whole-Home Approach: Energy efficiency is most effective when approached holistically. While a geothermal system can efficiently heat and cool, the effectiveness diminishes if the home has poor insulation.
Other Energy Needs: Homes require energy for various functions beyond heating and cooling, such as lighting, appliances, and water heating. Relying solely on geothermal doesn't address these other energy consumption areas.
Maximizing Return on Investment: To get the most out of a geothermal system's efficiency, consider other energy-efficient measures like solar panels, energy-efficient windows, optimized floor plan, and advanced framing techniques.


What Will I Pay for a Geothermal System in New York?
According to Home Guide, the average geothermal system costs $4,000 to $8,000 per ton, which means you can expect to pay $15,000 to $35,000 or significantly more, depending on your home's site and size. Larger homes require more piping, which increases the total cost. The price may also rise if rocky soil makes installation difficult.
Although a geothermal system is more expensive than other heating and cooling systems initially, adding the system to your new build can save you thousands of dollars in your forever home. In fact, geothermal energy could decrease your utility bills by as much as 70 percent, according to This Old House.
Ready for a holistic conversation about your Rochester area custom home? Use our complementary home-building guide to start with a great foundation.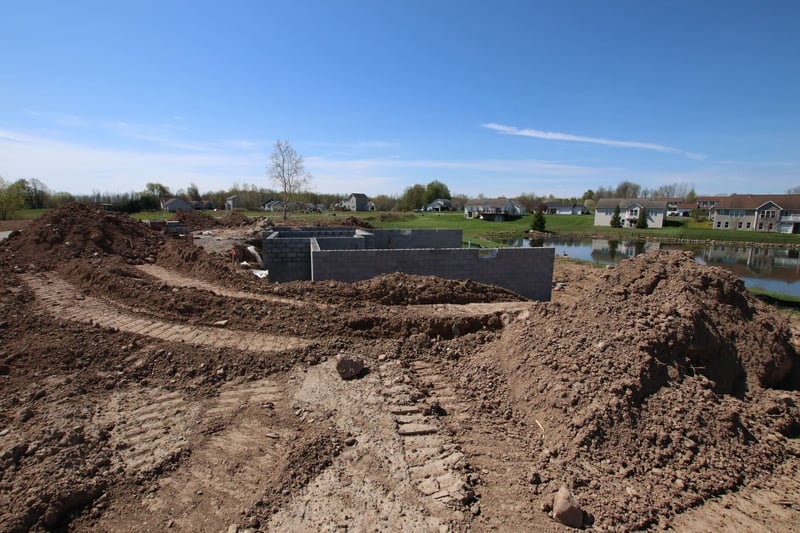 Tax Incentives for Geothermal Systems

Incentives and rebates help lower the cost of installation. New York offers a tax credit that can save you 25% (up to $5,000) for the installation of a geothermal system. If you buy a heat pump on the state's approved list, you can save an additional $700 through the New York State Clean Heat Rebate Program.
Interested in learning more about geothermal energy for your new build? Give Gerber a call and we'll help you explore heating and cooling options for your new home!