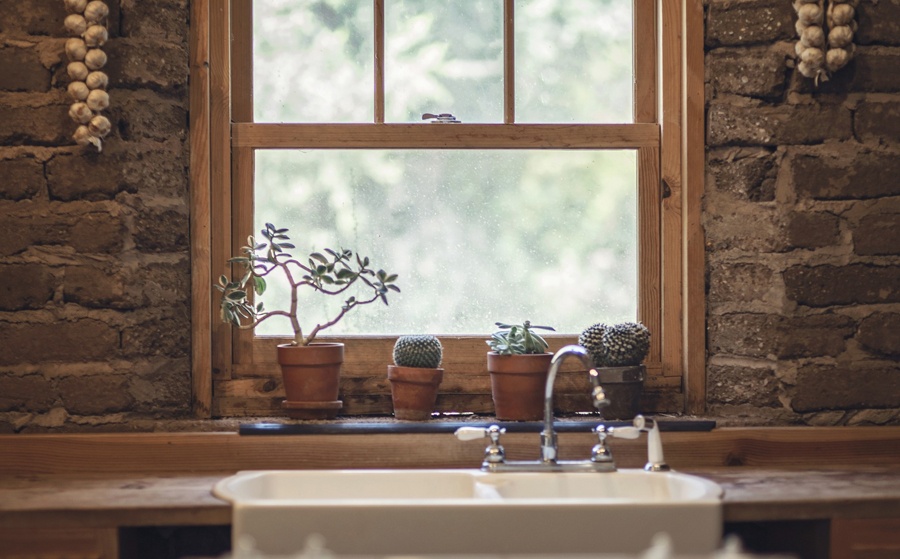 Whether you're planning to build a new custom home or remodel your existing Rochester-area home, you'll want a home that reflects your own sense of style, comfort, and personality. If relaxed, casual comfort is high on your list you might want to take a closer look at Farmhouse Chic for your Rochester-Area home.
Not New But Still Trending
The style has been around for at least 10 years or more, but it continues to grow in popularity—thanks, no doubt to HGTV's Joanna Gaines who has been somewhat of an evangelist for the style. Part of the appeal of Farmhouse Chic is that it has so many different sub-categories. You can find examples of Classic, Western, Cottage, French, or Bohemian Farmhouse Chic all over Houzz.com and Pinterest.
Common Farmhouse Chic Elements
Despite their different nuances, the various versions of Farmhouse Chic share some common elements. Almost all of them feature some (if not all) of the following things:
Use of reclaimed wood, leather, or metal
Wide plank floors (often with a distressed look)
An emphasis on pine furniture (or other woods)
Comfortable, casual furniture that tends to be larger (clean lines are important)
Wrought iron accents
Accessories with a vintage look and feel (including weathered accents such as shutters, barn doors, and windows)
Let's Take a Peek at Chic
Perhaps the best way to describe Farmhouse Chic is to take a look at a few examples. Your particular sense of taste and style will vary of course, but here are some images that illustrate the beauty and feel of this popular style.
You can see some of the elements of Farmhouse Chic in this master bedroom with the wide-open space, the use of stonework, and the clean, comfortable look of the furniture.
The kitchen in this Farmhouse home highlight the wood accents; from the wide plank wood floors to the tables, cabinets and paneled walls. You'll also note the neutral color scheme.
This rustic kitchen/dining area really emphasizes the distressed wood look—from the floors to the ceiling and even the barn doors handing on the outside walls. You can also see the metal accents in the barn door railings, and in the chandelier.
Here's one more look at a Farmhouse Chic kitchen that is a blend of rustic and modern. The wide plank flooring is much lighter. The kitchen table is very rustic—but matched beautifully with more modern chairs and a modern chandelier that brings in a dark metal color. Even the glassware on the table fits: It's a subtle accent color that adds interest without dominating the room. This homeowner used the hanging barn door as a nice accent to separate the pantry from the kitchen and dining area.
A Few Words of Caution
While there may not be hard and fast rules about how to incorporate Farmhouse Chic into your home, here are a few suggestions that can help guide you.
Keep it Uncluttered
One of the keys to successfully pulling off the Farmhouse Chic style is to keep things uncluttered. The clean, airy look is a huge part of the appeal. This is one of the subtle differences between Farmhouse and Country styles. It's a bit more sophisticated and sleek. It doesn't need to be austere, but it should be a bit more open
Don't Overdo It
Because accessories are an important element in the style, it can be tempting to go a bit overboard. Don't overload rooms with accessories (that goes back to the uncluttered idea). You'll also want to use some restraint with the reclaimed woods and metals. If you use too many varieties (or either wood or metal) the elements can start to compete with one another. Farmhouse Chic is a bit subtler.
Be Sparing with Accent Colors
Because Farmhouse style tends toward more neutral colors, it begs for some accent color. The key here is to make sure the accents are truly accents and don't dominate the room.
Trends come and go. That's why, as a general rule, it's a good idea to go for classic design and staying power rather than what's "hot." Still, when tastefully done, Farmhouse Chic looks like it may still be popular years from now.