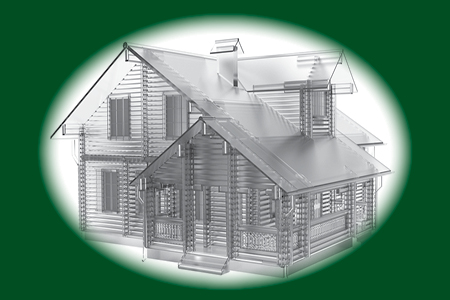 Over time your family's needs change. Children come along. Then those children grow. The activities that your family engages in change, too. Your house, on the other hand, stays the same. Sure, you may redecorate the rooms and move some furniture around. But the basic structure of your house doesn't change.
Then one day you realize that the house that was perfect for you just a few years ago no longer fits their needs. And while you can't stop your kids from growing, you do have some options when it comes to your home.
An addition to your Rochester-area home can be a great solution. But don't just settle for a bigger house when you can actually get a better house at the same time. And while more space is something that a lot of families look for, what really makes a significant difference is when you put on an addition that delivers the right kind of space—and makes your home the comfortable and inviting place you've always wanted.
So before you simply expand the square footage of your house, think about what kind of space you really need.
Bedrooms: How many rooms do you want to commit to bedrooms? Does each child need his or her own room? How long will they use that space? Think ahead. What will you do with that space when the kids are gone? Will it be a guest bedroom? How about a home office, or maybe a craft room? Talk to your builder about creating space that can have multiple uses.
Bathrooms: A lot of parents don't relish sharing their bathroom with their kids. Simply adding bedrooms doesn't solve that problem. Depending on how your home is laid out, maybe the kids can "inherit" your old bathroom, and you can build a new one with features that you really want. Maybe you want dual sinks. Or perhaps you want an over-sized shower (or even a steam shower). Your builder can help you create a new bath that makes getting ready for work in the morning a whole lot more pleasant.
The Kitchen: When your children are small you can make do with a smaller kitchen. As they grow, they take up more space—and they bring their friends over to hang out. And guess where they often end up? In the kitchen. Consider a kitchen remodel that turns your kitchen from a utilitarian workspace into a comfortable, convenient place to prepare meals and entertain friends.
A Great Room: A great room is a natural extension of the kitchen. Opening up you kitchen to a great room allows you to have plenty of space to work and entertain guests (your kids aren't the only ones who have friends!). Nobody gets stuck alone in the kitchen because one room flows naturally into the other. And the open concept makes the existing space feel bigger.
Those are just a few ways that your house can be changed to meet your family's growing needs. For more ideas, download our free Create Your Dream Home eBook. It's backed with helpful information and ideas to help you create the home you've always wanted—even if you never change your address!