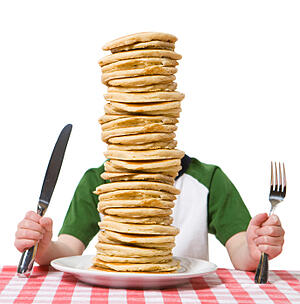 If you're thinking about building a custom home in the Rochester area you've got plenty on your plate.
First of all, you may be wondering if you should build a custom home from scratch or simply buy an existing home. How do you decide whether to build or buy? But even if you decide building is the way to go, you've got more decisions to make.
You've got decisions to make about land: Where should you build and what kind of property should you be looking at? What are your options?
Then you face design decisions. What style of home fits your family's lifestyle? And once you decide which style is right for you, you still have to decide on the floor plan that best lends itself to your particular way of life: There's more than one way to configure a home, and you get to choose what makes the most sense for you. How can you gather the information you need about floor plan choices?
Even when you have your property and your plans lined up, you still have a major decision to make: Who is going to build your home for you? Choosing the right builder is a critical part of making sure you end up with the home you want.
Of course, there are all the decisions about materials. What kind of flooring will you install? What kitchen cabinets should you choose? Which appliances make the most sense for your kitchen? What about light fixtures in the various rooms of your home? And we haven't even touched on how you're going to pay for all this. You've got budgets and financing to figure out. Let's face it: Your plate is pretty full!
The good news is that at Gerber Homes we have resources to help you overcome obstacles and make good decisions—decisions that are right for you. We've been building homes since the 1950s and we're happy to share our experience with you. And we like to take things a step further.
Something homeowners sometimes overlook is where they are going to live while their home is being built. There are times when people have to move out of their current situation before their new home is ready. But what if you had one less thing to worry about—one less thing on your plate?
At Gerber, we make it easy. You can lease any of our available rental properties on a month-to-month basis. And the great news is that while your new home is under construction—you pay NO RENT! You can check out your rent-free options here.
If you'd like to take something off your plate, give us a call at 1-888-437-2373 for more details!