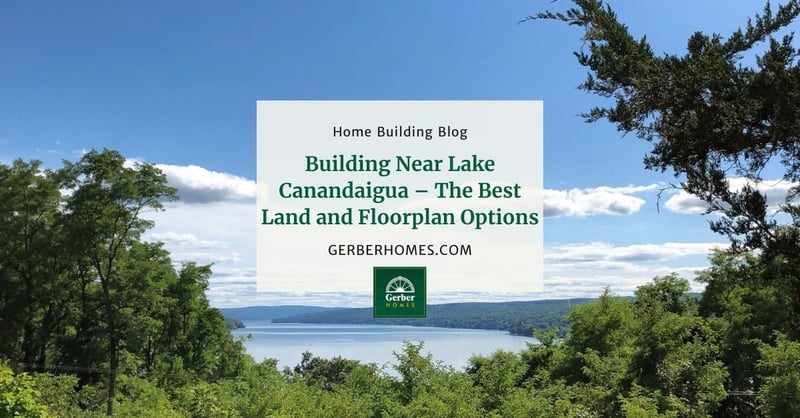 Not sure where you want to build your new Finger Lakes home? Check out the Lake Canandaigua area. The region offers large building sites ideal for a range of floorplans and a short commute to Rochester and surrounding towns.
Benefits of Building a Lake Canandaigua Home
There's plenty to like about the Canandaigua area, starting with its location. Situated in the heart of the Finger Lakes, Canandaigua is about 30 miles from Rochester and just seven miles from Farmington. The Town of Canandaigua borders the north shore of Lake Canandaigua, one of the largest of the Finger Lakes. The lake is the perfect place to boat, fish, swim, or just enjoy the view.
Museums, restaurants, shops, galleries, and boutiques line the streets of historic downtown Canandaigua, the site of many community events and celebrations during the year.
Local schools are always an important consideration when you're planning a move. Homes in districts with low scores and poor safety records sell for less and are valued lower than those in high-performing districts. Fortunately, that's not a problem in Canandaigua. The Canandaigua City School District receives an A- grade from Niche.com boasts a 95% graduation rate, and offers a variety of honors and advanced placement courses for high school students.
Steady home values make Canandaigua a prime place to build a new home. Values in the Canandaigua area have increased 15% over the last year, according to Zillow.com. Due to the popularity of the area, values are expected to remain strong for the foreseeable future.
Since Lake Canandaigua is a popular tourist destination, crime rates are a little higher than you might expect for a Finger Lakes town. Although the violent crime rate is low, burglary and theft do occur occasionally in the downtown area. Fortunately, crime is very low in surrounding areas, including Cheshire/Grange Landing, where Gerber Homes is building a new home community.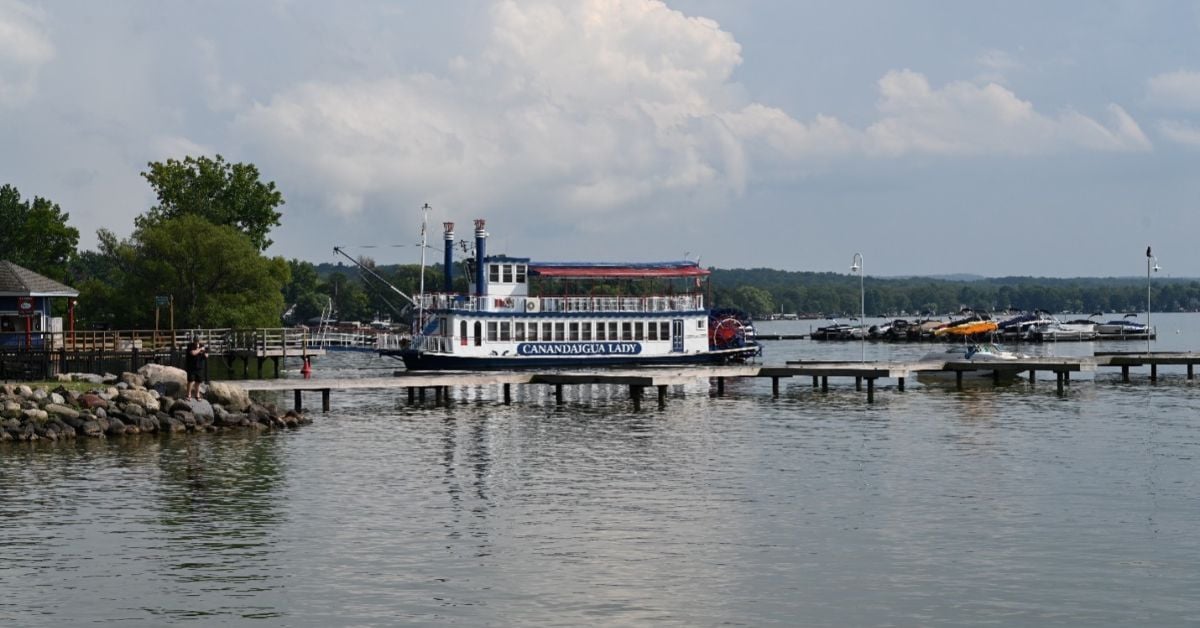 Which Type of Lake Canandaigua Home Design Is Right for You?
These Floorplans are Popular in the Finger Lakes
Although Lake Canandaigua home sites vary in size, all offer the space and flexibility to build many types of floor plans. Depending on your needs, you may opt for:
A Smaller Home: Small homes, including patio homes, are ideal if you're downsizing or moving back to the area to be closer to family. We have a variety of small floor plans that offer single-floor living, including the Harding, a 1,362-square-foot, 3-bedroom/2-bath home with an open kitchen/dining/great room and attached garage.


The Ideal Family Home: Does your family need plenty of room to spread out? Our larger homes, like the Tallahassee and Montgomery, feature four bedrooms and 3.5 baths. Including an optional in-law suite expands the size of your home and provides private space for elderly parents or visiting family members. In-law suites can also generate a little income when they're turned into rentals


The Perfect Work-from-Home House: During the past few years, home offices have become highly desired features in new homes. Whether you work from home every day or only occasionally, a floor plan with a dedicated office or study, like the Springwater, Waverly, or Buchanan, is ideal.


A Home with a View: Maximize your view of the waterfront or forest with a home designed to take advantage of your unique vantage point. Homes like the Lillypond Ranch and the Wyndham keep the focus on the outdoors with large windows, French doors, and bay windows in the living areas and master bedroom. Wraparound porches, large decks, and folding doors that create an indoor/outdoor space will also enhance your view.


What to Look for in a Canandaigua Home Builder
Unfortunately, all home builders aren't the same. Some cut corners and make promises they can't keep, while others prioritize customer service and pride themselves on high-quality homes. When you talk to Canandaigua home builders, think about:
Experience: How long has the company been building homes? What types of homes do they usually build? Can you visit one of these homes in person or see a model home?


Local vs National: Is the company a major home builder or a smaller, local company? Local companies know what matters to customers in their area, understand building challenges in the region (like rocky soil), and are usually more flexible about floor plan changes


Your Preferences: Would you prefer to purchase a lot and floor plan in a new home community or build a custom home on your own land? Gerber Homes offers both land and home packages throughout the Lake Canandaigua area. We'll also help you decide if a particular building site is right for you with a complimentary land consultation.
Want to build a new home near Lake Canandaigua? Whether you already own land or thinking about buying land, or want to buy in a new home community, we can help you build the ideal house for your family.