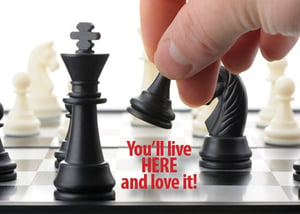 When you're thinking about building a new custom home, where you build is a significant part of your decision. You'd think that when you build a home that's designed for you that the choice about where it should be would be up to you, but sometimes that's not the case. Some builders offer to build you the home of your dreams—as long as your dreams fit in the specific location they've picked out!
It really doesn't have to be like that. There are a lot of great places to live in the eastern Rochester area, and we think you ought to be able to choose the one that best suits your personal tastes, preferences, and needs.
That's why we build in Canandaigua, East Bloomfield, Fairhaven, Farmington, Huron, Ionia, Macedon, Marion, Mendon, Ontario, Penfield, Perinton, Rush, Sodus, Victor, Webster, and Williamson. We know that individual families have their own preferences about where they want to be—and what gives them convenient access to the things that are important to them. Click here to take a closer look at these communities.
Because we're one of the largest builders in the Rochester and Finger Lakes area, we have a great selection of properties from which to choose. We're particularly excited to offer two relatively new areas for your consideration. Briarwood Estates in Webster features eight distinct home sites nestled in Webster's Green and Open Spaces and offers ½ to nearly ¾ acre home sites with a maintained pedestrian trail and ponds. At Summer Lake in Ontario most sites back up to Open Space and afford great lake views in a unique setting that's only 10 minutes from the Webster Shopping Plaza.
If these communities aren't what you're looking for, you can also search for properties here. With our NO FEE land consulting services, we'll help you locate property, evaluate the land you're looking at, and check for septic or well requirements, and make recommendations on suitable floor plans.
You shouldn't feel like a pawn in someone's game when it comes time to choose the place you want to live. It's your home and your choice. We'll provide the tools to make the choice that's right for you!