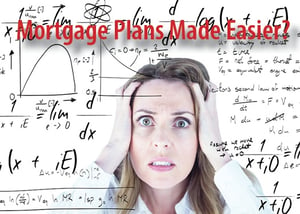 When potential homeowners start looking for a new home, securing a mortgage loan is often way down on their list of things to do. That's unfortunate, because if you don't have your financial ducks in a row, it's hard to move forward. There are even times when not having financing set up can cause a potential buyer to miss an opportunity to buy a great home they've found.
It's understandable. After all, it's a lot more fun to look at floor plans or tour a model home than it is to shop for a mortgage loan. The good news, however, is that new rules that went into effect last October have made the process faster and easier for those looking for a loan.
After the housing collapse of a few years ago, The Consumer Financial Protection Bureau (CFPB) created a new set of mortgage rules commonly known as "Know Before You Owe." Officially, it's called the TILA-RESPA Integrated Disclosure (or TRID for short).
Due to TRID, loan estimates are now easier to read and as a homebuyer you'll receive your final documents well in advance—giving you a minimum of three business days to review and understand the documents you're supposed to sign. In the past, homeowners often had just a few hours for this. That takes a lot of stress out of the closing process.
There's more good news. The new rules make it easier to shop for a new loan. When you apply for a mortgage, lenders will have three days to send you a written offer with lots of detail, including fees. And what makes it even nicer is that the new rules make it easier to compare "apples-to-apples" when comparing loans. The final page on each offer has a heading of "Comparisons" that shows the annual percentage rate (APR).
Click here if you'd like to read additional information about "Know Before You Owe." There's even a short (2 minute video summary).
What this all boils down to is that new regulations have made one of the least favorite parts of the home buying process much easier to understand and complete. And with this part of the equation out of the way, you can get to the fun stuff more quickly—finding and building your new Rochester-area home!