We love to have choices! If you don't believe me, just take a look at the cereal aisle in the grocery store. That same affinity for options holds true when it's time to build a home in the greater Rochester area. That's one reason we offer so many different choices of floor plans. If you glance through our plans you'll find Colonial homes, first-floor master homes, patio homes, ranch style home, Cape homes, and even homes that offer in-law layouts.
The only problem with having so many choices is that at some point you actually have to make a choice. But how do you pick the right floor plan for your family's specific needs? Here are a few things to keep in mind as you select the plan for your new Rochester home.
What Makes a Good Fit?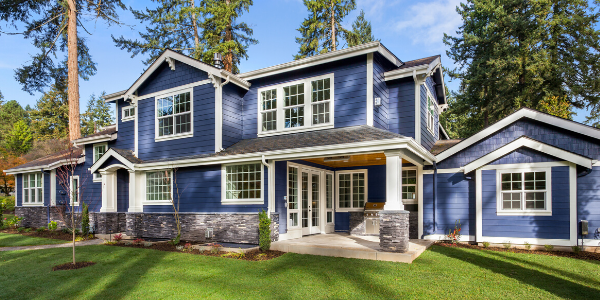 Finding the right fit in life makes everything so much more comfortable. It doesn't matter whether it's shoes, pants, or bikes — if you don't have a good fit, nothing feels right. It's the same way when you're building a home. When it comes to plans for your home, one size (or style) doesn't fit all. Before you fall in love with a floor plan because it looks nice, you'll want to consider your lifestyle. Do you like to entertain? What kinds of activities does your family enjoy? What about your kitchen? Will the kitchen in the house you build match your personality? Here are a few things to keep in mind:
Function and Form

It's easy to get excited about the latest design trends, but you'll want to make sure the space is truly functional. As an example, having lots of large windows can make a room beautifully bright and provide great views. And a big fireplace is also a nice focal point for a room. But if two walls of your room are taken up with windows and a fireplace, will you have room for all of your furniture?

Fitting Your Personal Style

Open design floor plans are very popular — and attractive — but does that fit the way you live? If you prefer a more formal dining area or a place where you can entertain guests that's away from the kitchen, you may want to choose a plan that has a formal dining room and/or living room. If you have smaller children, you may prefer a plan that puts bedrooms upstairs — away from noise and commotion — rather than a plan that has bedrooms on the same level as common areas such as the kitchen and family room.
All The Right Rooms

Make sure the plan includes rooms that are important to you. Just because something is trendy doesn't make it right for you. For instance, media rooms are extremely popular, but if your family isn't big on watching TV or movies, you may not want a plan that devotes a whole room to that activity. If you enjoy large family dinners on a regular basis, you may want a plan that features a large dining area — or even a separate dining room. It's important to think about

where

important rooms are located as well. Does the location of the kitchen work well with your family routine? Will the laundry room be located where you like to have it?
When it comes to building your home, don't settle for something that isn't the right fit. Home is the place where you should feel comfortable — a place that's the perfect fit for you and your family!
How Flexible Are Your Plans?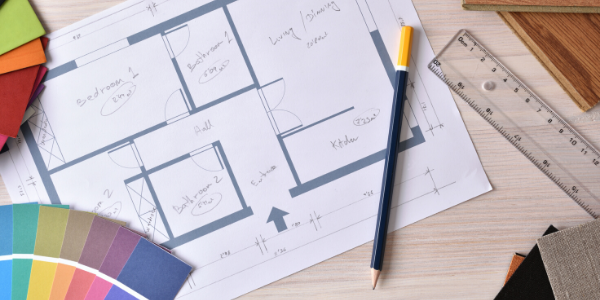 What do you do when you find a floor plan that's almost right? Are you locked into it, or can you change it? Some builders simply don't allow for changes. What you see in the plan is what you're going to get. That's not a criticism. It's just the way their business model works. At Gerber, we take a slightly different approach. We'll work with you to make modifications and adjustments. In fact, even though we offer dozens of great plans, we'll will also work with a plan you bring us to make sure you get what you want and need.
Planning for the Future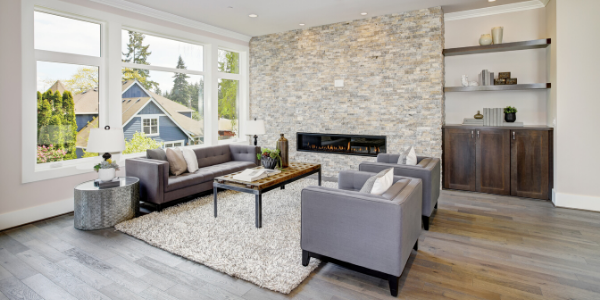 Your home is a long-term investment. Chances are you're going to be in your home for a while. That means your needs (and even your tastes) will change. For that reason, you'll want to make sure that the flow of the house fits the way you live now and into the future. It's easy to overlook the fact that small children, who can easily share a bedroom when they're little, will grow into teens and adolescents who will want their own space. Then there are your own needs to consider. Stairs may not be a concern to you at all right now — but what about five or 10 years from now? You may want to consider a single-level home or a home with the Master Suite on the first floor.
Narrowing Your Search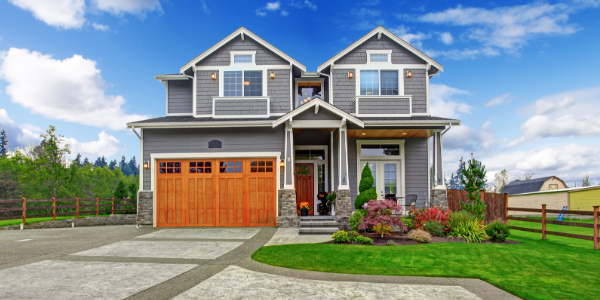 There are so many plans out there that the process can be overwhelming. We offer dozens of different options ourselves — and we're just one builder. So what can you do to keep you're your perspective (and your sanity) while considering your options. How can you narrow your search without giving up too much choice?
One way is to identify key elements that are important to you:
Style

:

If you want to search by style of home, you can choose from

Colonial style

homes,

Ranch style

homes, or

Cape

homes. You'll find plenty of options in each of those categories.
Need

: If you require something that will offer privacy and independence for mature parents or older children, you can explore the available options in the

In-Law Layouts

section of the plans. Or maybe you're thinking about your own needs down the road and want a place that will continue to be comfortable and safe for you as you get older. In that case, you might want to look at our

1st

Floor Master plans

.
Checking out floor plans doesn't have to be an overwhelming proposition. Narrowing your search a bit can make the whole process a lot more manageable — and rewarding.
Think of our floor plans as a starting point. The important thing is to create a home that meets your needs, satisfies your sense of style, and fits your budget. That may take a bit of work and time — but we think it's the best way to get a great home that you'll love for years to come. A great floor plan isn't necessarily one that's flashy or trendy. What makes a plan great is when it fits your family's lifestyle and makes you comfortable.
Check out this short and informative video in where Gerber Homes' John Graziose explains a bit about how our process for choosing the right floor plan works. Instead of having to adapt your lifestyle to the floor plan you chose, we think your floor plan should adapt to your desires and lifestyle!