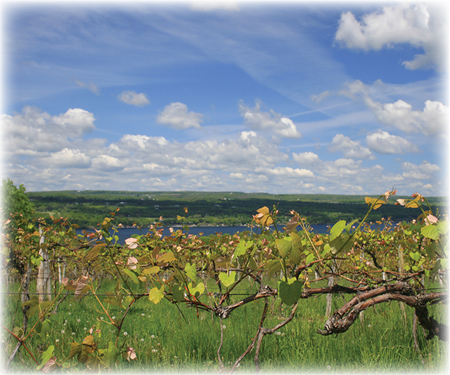 What makes the Finger Lakes Region such a great place to live? For one thing, there's plenty to do at any time of year. The area enjoys an abundance of natural beauty: whether it's the pristine lakes, gorgeous waterfalls, or the magnificent parks. But there's more than just natural beauty here. The area is home to charming villages, one-of-a-kind museums, and unique shopping opportunities—not to mention more than 100 with award-winning wines—begging to be discovered.
And there's plenty to do and see at any time of year. In the spring and summer you'll have your choice from any the 11 lakes across the region. You can swim, boat and kayak, jet ski, wakeboard, or simply lounge lakeside and soak up the sun.
The fall season in the Finger Lakes area is simply breathtaking as the lakes reflect the blazing colors of the rich foliage that surrounds them. But the region offers more than just a feast for the eyes. You can enjoy delicious food and specialty drinks at Canandaigua's New York Wine & Culinary Center.
And while our winters may frighten off the less hearty from other regions, those that live here enjoy 9,000 square miles of recreational lands, frozen lakes, and breathtaking outdoor scenery.
Of course there's more to the area than recreation. It's home to great communities—like Webster, Canandaigua, Perinton, Ontario, and more—with great homes for families to enjoy. We invite you to check out our communities—and take a look at some of the fantastic housing opportunities here.
Each of these communities is within easy reach of all there is to see and do in the Finger Lakes region. What better place could you call home?