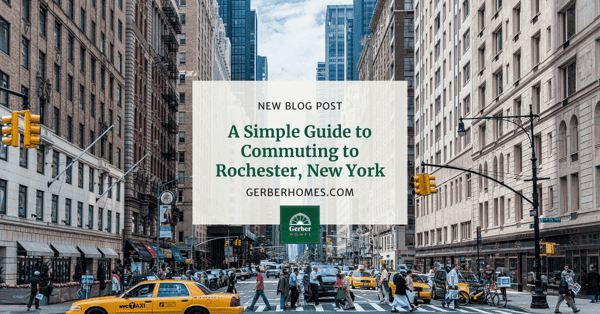 Like most potential new homeowners, your commute is probably a key factor in your home buying decision. After all, the less time you spend on the road, the more time you'll have to enjoy your brand new house. Luckily, you can expect a fairly easy commute to Rochester no matter where you live in the Finger Lakes region. Here are a few things you'll need to know whether you'll be making the trek to Rochester every day or just occasionally.
Don't Like Driving? The Bus May Be an Option
The Regional Transit Service (RTS) operates buses throughout the area. If you would rather not drive, or your car is in the shop, you can leave the driving to RTS and enjoy the scenery during your commute.
Granted, taking the bus may not be the speediest way to get to work, especially if you have to make a few connections on the way to Rochester. Currently, fewer than 10 percent of local residents commute by bus, according to Best Places.
Take a look at the RTS website to find out if bus service will be available near your new home. Due to the COVID-19 pandemic, some schedules have temporarily changed.
A Car May Make Life a Little Easier
Mass transit is certainly a more environmentally friendly transportation choice, but the bus isn't the best option for everyone. If you start work early in the morning or late at night, have to pick up your kids at daycare, or prefer a more flexible commuting option, driving may make more sense. Best Places notes that 69 percent of residents in the Rochester area drive their own cars, while just over 10 percent carpool.
Depending on where you plan to live in the Finger Lakes area, major highways like Route 104, I-90 (the New York State Thruway), I-590 or I-490 may offer the quickest access to Rochester. If you'll be taking the Thruway or another toll road, you'll probably want to get an E-ZPass transponder for your vehicle.
Since the introduction of cashless tolling, stopping at a tollbooth is no longer an option. If you don't have E-ZPass, you'll receive a bill in the mail for your trip and must pay your toll within 30 days or face a late fee. E-ZPass automatically bills your credit card every time you exit a toll and helps you avoid late fees due to lost or misplaced bills.
The Rochester Area is a Great Place to Live if You Commute
Back in 2011, Rochester, NY, ranked number one in Kiplinger's list of the best commutes in the country. The Finger Lakes region remains an excellent place to live and work today, thanks to easy access to highways and shorter-than-average commute times.
If you've ever experienced rush hour in New York City, Boston, Philadelphia or other major cities, you'll be pleasantly surprised by the commute to and from the Rochester area. Best Places reports that the average one-way commute is just 20.1 minutes. Of course, if you live in Ontario or Canandaigu, you can expect a slightly longer commute, but you'll still enjoy an easy drive to work.
Would you like to build your dream house away from the hustle and bustle of the city but still within commuting distance of Rochester? Gerber Homes offers custom new homes throughout the Finger Lakes region that provide the space and amenities you need. Contact us for more information.