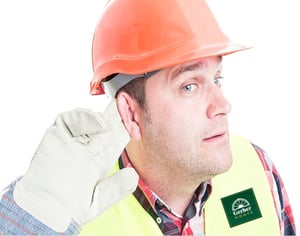 A big part of building the home of your dreams involves finding the right builder for your project. For a lot of individuals, that means finding a reputable builder with the right building skills. Of course that's extremely important, but some of our past clients cited another ability as a big reason they chose Gerber: Our ability to listen.
Why is that so important? One reason is that building a custom home is a rather unique endeavor—one that starts with your vision of what you want your home to be. Your home should reflect your style and personality. Exactly what that is may not be obvious on the surface. You'll want to find a builder who can grasp your vision and then work with you to create the home you've always dreamed of—instead of adapting your vision to his or her plan.
We recently had clients tell us, "I know you build lots of homes, but this is the only one we're building!" We get that! It's why we work with customers every step of the way—from choosing the right property to creating the right floor plan to making the final finish selections on the inside of the home. But to do that, we need to know what our customers want and think. Frankly, there's no better way to do that than to talk to them and listen to their thoughts, their concerns, their ideas, and their questions. Even though we are one of the largest privately owned area builders, that doesn't mean we are "too big" to get to know every one of our customers.
After listening to our customers, our consultants are ready to guide them through our 6 personalized steps to buying a home so they can understand everything they need to know about process. That empowers them to make the best choices for their unique goals.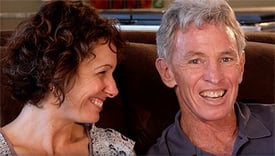 Of course it's one thing for us to talk about how we listen to customers, but we think our customers do a better job of explaining how important that is—and of describing what the custom homebuilding process with Gerber is like. We invite you to click here to hear how Scott and Sherri describe the process they went through when we built their new home in Victor.
If you want a home that reflects your personality, your lifestyle, and your sense of style, make sure you select a custom homebuilder who will listen to your vision and come up with a plan to turn that vision into reality.