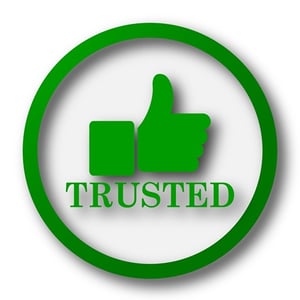 Building a custom home in the Rochester area takes an amazing combination of attention to important details and focus on the big picture. Choosing the right builder is arguably one of the biggest decisions you can make as a future homeowner. Interestingly enough, it can also make your decisions about the details a lot easier.
So what should you look for when evaluating builders for your new Canandaigua, Perinton or Webster home?Here's a helpful post that outlines key factors, such as experience, a track record, location, options, helpfulness and a commitment to the community.
Those things are all critical traits for any builder you'll want to consider, but there's one additional characteristic that makes an enormous difference when it's time to build your home: trust.
For many homeowners,trustworthiness is the single most important trait of all. If you trust your builder, it takes an enormous amount of stress out of the homebuilding process. If you know you can talk to your builder and ask questions and get answers that satisfy you, everything goes so much more smoothly. But how do you build trust before you even start working with someone?
Start by hearing from people who have already worked with the builder you're considering. When you do that, make sure you pay attention to what these people say about the process,as well as the home. Try to get a sense of how they felt about how things went. That may be subjective, but it's an extremely important part of homebuilding.
We're delighted to be able to share a few comments from clients for whom we've built homes. We hope it helps you get a feel for the relationships we build with our clients while we're building their dream homes.
"We can truthfully say that we are happier with our new home now, a year later, than when we first built it. It is pretty rare that a purchase of anything gets better with time, but this house Gerber built for us does. Gerber was a great company to work with. They listened and designed the home we wanted. The building process went great and the house is fantastic." —The Lamberts
"This was the first time that we have had a home built for us, and we were more than a little apprehensive having heard about the troubles some have had with their builders.We were pleasantly surprised at how easy [Gerber] made the process.From the first meeting with John to discuss pricing, add-ons and terms, through the site work with Norm and Bruce and the selection process with Debbie Smith, we found the experience easy. [Gerber] really go[es]'the extramile' for [its] customers!" —The Palmers
"It was certainly a pleasure doing business with people that cared about what the homeowner wanted, and it was great knowing that everyone involved with the building process were qualified people. We enjoyed watching from day one the expertise that all of [Gerber's] workers showed in their jobs."—The Harleys
We invite you tocheck out additional comments from our clients here, because we think that what our clients have to say about their experience with us is much more important than anything we can tell you ourselves. Choosing a builder you can trust makes the whole homebuilding experience so much more enjoyable!