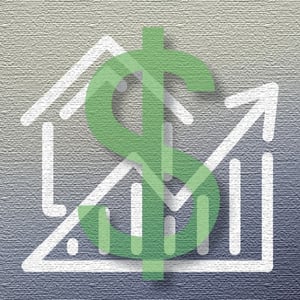 If you're Rochester-area home no longer fits your family's needs—you may be wondering what your next move should be. Does it make sense to sell your existing home and purchase something bigger? Or does remodeling your Rochester-area home make more sense? There are a couple of things that could influence your decision.
You may have followed the news that interest rates (for borrowing) are creeping up. It's not a big surprise (The Federal Reserve has been hinting at it for a long time). The New York Times reported that In December, the Fed raised its benchmark rate for just the second time since the financial crisis, to a range of 0.5 percent to 0.75 percent, and predicted three increases in 2017. And on Friday, March 3, 2017 the Fed chairwoman, Janet L. Yellen, said that the central bank was likely to act at its next policy-making meeting. Ms. Yellen added that the Fed still expected to raise rates twice more later in the year.
While that doesn't directly affect the cost of new houses, it does in fact mean that borrowing the money to buy a home costs you more—even if it's a very small increase.
However, if you've been following the news, you've probably also picked up on the fact that housing prices have been edging up again. And one big reason is that the cost of land has increased. Since the cost of the property you build on makes up a considerable percentage of your overall cost to build (the amount will vary, but 20 to 30% isn't unusual), an increase in land price can make a big difference.
When you combine rising interest rates with increasing land prices, it can put purchasing a home in a different light. The good news is that building isn't your only option. With careful planning (and of course excellent execution of the plan!) you can remodel your existing home so that it meets your current needs and provides you with the comfort and convenience you want.
Our free Home Design Guide eBook (click here to download it with no cost or obligation) is packed with ideas, suggestions, and answers to your questions about remodeling your kitchen, bathroom, living room, or bedroom so that your home is more comfortable and livable.
To be honest, financial concerns aren't the only things you need to think about when deciding whether to move into a new home or stay where you are. What if you have great friendships where you are? Will you be able to maintain those if you move? What about school for the kids? Will they be able to stay in the same school or will they have to adjust to a new system? And then there's the hassle of the move itself (not to mention the wear and tear on your furniture and other belongings).
If you're wondering if buying a new home is the right move right now—whether it's for financial reasons or because of other concerns—I invite you to take a look at some of the home remodeling projects we've completed for clients in Rochester and the nearby suburbs. We'd love to help you turn your existing home into a home you'll love for years to come!