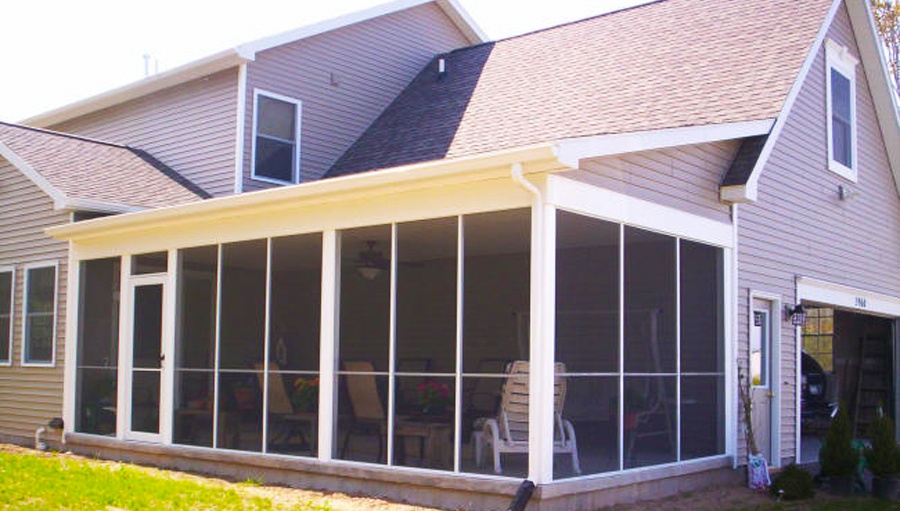 When people think about remodeling their Rochester area home, they often focus on renovating the inside of the home. That's understandable since it's where homeowners spend most of their time when they're at home. At Gerber, we certainly do our share of kitchen remodels, bathroom remodels, and other interior renovations such as basement finishing and garage conversions. But we also do a lot of exterior remodeling because it's not just what's inside that matters.
In fact, the editor or the 2018 Cost vs. Value Report (download it for free at www.costvsvalue.com) mentioned that five of the top six projects listed in the report (based on their return on investment) are projects involving the exterior of the house. How the outside of your home looks can make a big difference if and when you want to sell your home.
Not all exterior projects, however, are cosmetic. Often an exterior improvement also adds functionality and comfortable usable space to a home. So in addition to improving the curb appeal of your property, you also get to enjoy your home more. Here are a few examples of projects we've done in the area that are focused on the outside of the home—specifically, on porches that provide comfortable and fun areas for entertaining when the weather is good.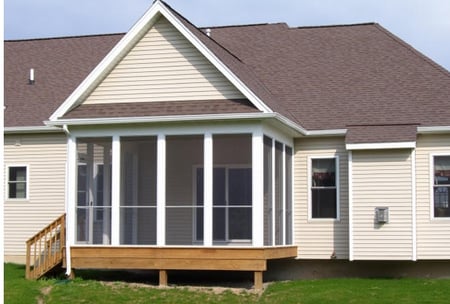 Here's a screened-in Rochester-area porch that allows homeowners and their guests to enjoy being outside in warmer weather without being bothered by pesky bugs. As a matter of fact, they can even sit "outside" in a gentle rain!
Click here for a Sunroom Addition featured on Houzz to gather additional ideas.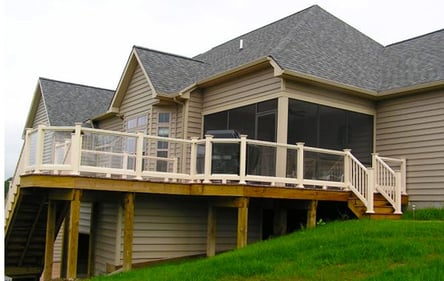 Another option is to add a screened-in porch along with a beautiful deck such as the one we built for these Rochester homeowners. They can enjoy being out in the sunshine during the days and early evenings—and then retire into the screened-in and covered area if they so choose.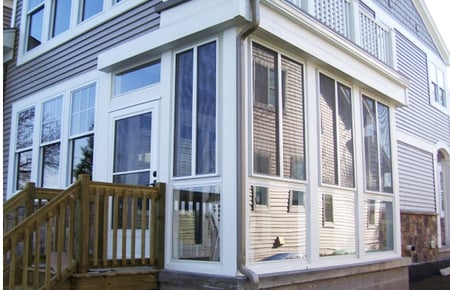 Perhaps you'd like an option that allows you to enjoy the outdoors even when the temperatures drop or the rain prohibits you from sitting outside. An addition such as the one you see here lets you take full advantage of the natural outside light, but provides plenty of protection against the elements.
Whether you're looking for a new front door (which, by the way, is one of the home improvements with the best return on investment), energy-efficient windows that will keep your home warmer in the winter and cooler in the summer, a porch or deck, we design and build beautiful exteriors that can revitalize the exterior of your home, increase your enjoyment of it, and improve it's value.
Whatever project you have in mind, you'll find help in thinking it through and planning it in our Home Design Guide.