Most people who consider building a custom home already understand that a custom home generally costs more to build than a conventional "standard" home. That doesn't mean, however, that cost doesn't matter. So how do you go about creating a budget for your Rochester-area home—while watching out for the surprising places that can break your budget? What does a realistic budget look like, and what are the things that are most likely to cause you to overspend your budget?
What's Realistic?
Imagine walking into a car dealership that sells everything from a Toyota Yaris sedan to a Porsche Carrara and asking the salesperson what a car is going to cost you. Your question would be met with additional questions. What brand of car would you like to buy? What specific model are you interested in? What particular features or upgrades do you want? Then there is the question of what you can realistically afford. If your budget is in the range of $35,000 to $40,000 you can expect to get more than the Yaris. But it's also pointless to consider the Carrara.
Of course, buying a custom home is different from buying a car, but you still have to consider exactly what features you want—and what you can realistically afford. The goal here is not necessarily to get the lowest price but to get the most value for the dollars you budget. What will help you arrive at a realistic budget? Let's look at two common errors homeowners make that can result in a budget that doesn't match reality.
Unrealistically High Expectations
Planning a custom home can be a pretty exhilarating experience. There are all kinds of magazines, online sites, blogs, and TV programs that highlight the magnificent features you can build into your home. It's pretty cool stuff! What the TV shows and online sites often fail to mention is what these cool features actually cost. Figure out what's most important to you. These are your true "must-have" items. Then figure out what your "nice-to-have" features are (if they fit your budget). Then make a list of "splurges" that you can add if there's still money in the budget. Check out what things really cost. Don't expect to get a $750,000 home if your realistic budget is $450,000.
Unrealistically Low Budgets
The flip side of this problem is that some homeowners can actually afford a higher budget, but they set an unrealistically low budget for their home. They have high expectations, but they set a budget that's too low to achieve what they want. The problem here is that after the home has been built, they're dissatisfied. They've settled for less when they really could have afforded more. The real kicker is that if they decide to add in the features they really wanted afterward—it costs them more than it would have originally.
Having unrealistically high expectations or setting unrealistically low budgets will lead to dissatisfaction. Take an honest look at what you can really afford and what the features of your proposed home really cost. That's why it's a good idea to get your financial house in order and talk to a lender to see what kind of load you qualify before making building plans. Then, work with a builder who will deliver the maximum bang for your building buck.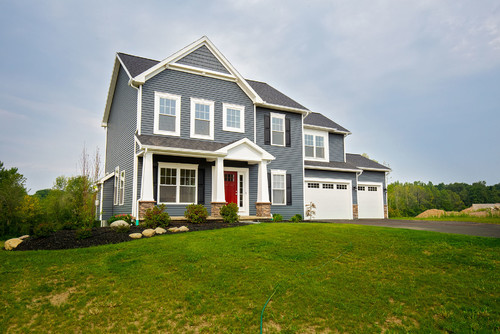 Avoiding Unwanted Budget Surprises
Even with a realistic budget, some homeowners get blindsided during the building process. Here are a few areas that can take homeowners by surprise after they start the process.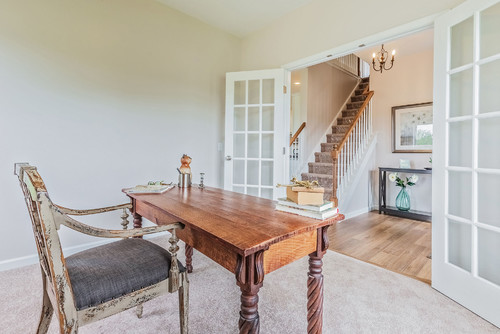 Changes to the Plans
It's not unusual to make some changes to your original design as your house progresses. Some changes aren't a big deal. In fact, they are smart changes that will help you enjoy your finished home more. Other changes, however, can really hit you hard in the wallet. To be honest, it's often when you make the changes that matter most. You may think that moving a wall a mere six inches isn't that significant, but it depends on what else may have to be moved. One thing is for sure: if you ask the builder to move it in the design/planning stage, it's a lot cheaper than having him tear out a wall he's already built. It's the same kind of situation if you want a door or a window moved. It can usually be done—but when you want to move it (and where) matters a lot. One of the problems is that these changes can kind of creep up on you before you're even aware. Here's a helpful article about keeping those changes under control.
Upgrades
It's easy to get caught up in upgrading your finishes. Let's say you budgeted for one kind of wood flooring, but then came across another flooring material that you absolutely love. The good news is that it's only $4 per square foot more. At first glance, $4 doesn't seem like much. But if you're going to cover 750 square feet with that new material, all of a sudden, you're looking at an additional $3,000 in cost. That's not a nice surprise. The same thing can happen with cabinets, countertops, and appliances. What seems like small changes can add up quickly. That's not to say you shouldn't upgrade—but it's an area that often catches homeowners off guard.
Some homeowners like to buy their own lot and then have a builder construct the home on the lot they've purchased. Occasionally, a homeowner will get what seems to be a "great deal" on what appears to be a great lot—only to find that it requires a lot of extra preparation (grading, etc.) before the foundation can even be put in. All of a sudden, that "bargain" lot turns into an expensive lot.
You can avoid that by contacting your builder about the lot before you purchase a home site. At Gerber Homes, we're happy to help you evaluate a piece of property. You don't need to hire an outside consultant. We know the area and have years of experience in locating and evaluating land, and we can help you find the perfect location for your new home, surrounded by the amenities you desire. There is no charge for this service, which includes locating the land, evaluating the site, and checking septic or well requirements. Here's a quick video that highlights how we can help you with that.