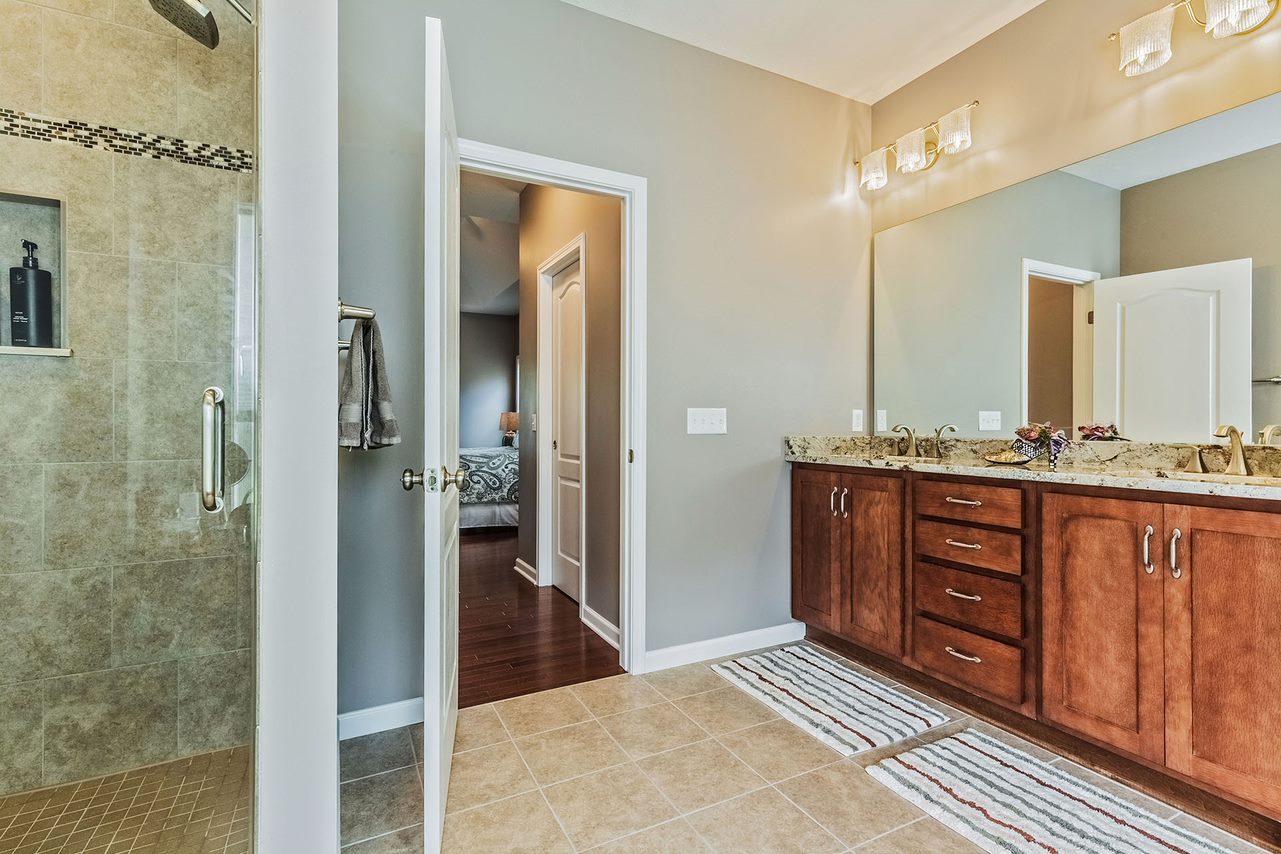 Ask any professional home remodeler and he'll tell you that kitchens and bathrooms are the two most popular rooms to remodel. Some people are surprised that bathrooms are so high on the "let's-renovate-it" list, but it's really not all that surprising. Part of the reason may have to do with the fact that the return on investment for a bathroom-remodeling project is so high
(on average, homeowners recover about 75% of their remodeling cost
when they sell). Another—perhaps more important—reason is that our bathrooms get a lot of use on a daily basis. A b
athroom is a pretty personal space, so people are
kind of pa
rticular about how their bathroom turns out.
Like any other significant remodeling project, a successful bathroom renovation begins with good planning. So here are four things to should think about before remodeling your Rochester-area bathroom.
1. Vanities and sinks: Your choices of vanity and sink will shape the whole look and feel of your bathroom. How many sinks do you want? If you decide on two, do you want a vanity that will accommodate both sinks—or do you want separate vanities? Do you have enough space to allow for two vanities? Will you be sharing your bathroom with kids—or is this an "adults-only" area? And what about style? Are you looking for a warm and inviting look, or clean, elegant lines? Will your vanity have storage space, or are you hoping for a more "minimalist" look?
2. Speaking of space: It's easy to overlook the need for storage. After all, it's not very sexy or exciting. Of course, there's nothing sexy about a bathroom that has stuff strewn all over because there's no place to put it. If you opt for a vanity that doesn't have much storage space, can you (or your builder) "find" extra space in the bathroom so that it doesn't look cluttered? Remember, most bathrooms need storage for more than just toiletries. Don't forget to plan for things such as cleaning supplies and other things that you don't want in your hall closet.
3. Look at the lights. Lighting in the bathroom needs to take a number of things into consideration. If your bathroom is an area of relaxation and retreat, you'll want to have nice ambient lighting to set the right mood. But that light won't work so well when it's time to shave or put on makeup. And if you have any artwork in the room you may want to consider some accent lighting as well to highlight special areas.
4. Don't Forget to vent. A good builder or remodeler will obviously take this into consideration, but ensuring adequate ventilation is an absolute necessity when remodeling your bathroom. You'll want good air circulation to mitigate humidity and reduce the potential for mold. While newer homes are required to have ventilation built into the bathrooms, many older homes don't. Make sure you talk about this with your builder before construction begins.
All four of those things are important. But it's also important to have good design ideas for this very personal room. If you're looking for ways to create a comfortable, relaxing, and intimate space in your master bathroom, we invite you to download our free special report: The Ultimate Retreat—Designing a Beautiful Bathroom. It's full of ideas you can use to create the ideal bathroom that matches your lifestyle—and your budget.
Editor's Note: Originally posted in 2013