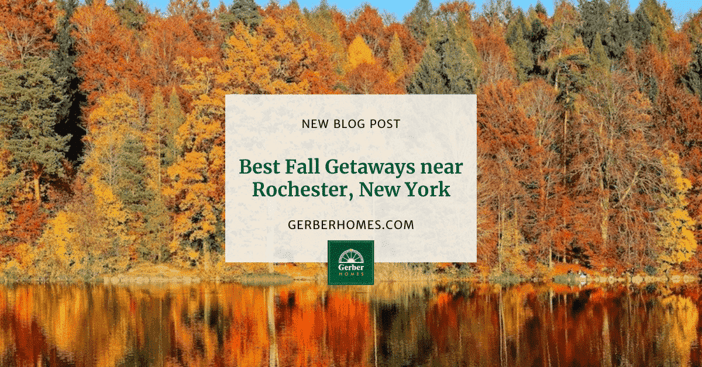 If you are looking for the beautiful scenes of the seasons changing to fall, Rochester, New York definitely delivers! With lots of different activities to enjoy in the fall in the area, you'll be sure to enjoy the gorgeous changing leaves of orange, red, and yellow! To make sure you get the most out of the season, we've put together a few fall getaways in the area many of which can be enjoyed outdoors if you have health and safety concerns!
With several different parks, lakes, and activities all within driving distance of Rochester, these getaways are easy to access and will contribute to your overall enjoyment of the season! Here are some of our favorite fall getaways near Rochester, New York!
Harriet Hollister Spencer State Recreation Area
Harriet Hollister Spencer State Recreation Area is one of the most beautiful fall getaways near Rochester! There are multiple areas to camp or lodge nearby. Options for both hiking and driving to see the fall foliage abound. Plus, you can experience one of the most breathtaking views of Honeoye Lake! All around, this is a must-see on your Rochester fall roster. Want to learn more? Here's a great article with more information on this area!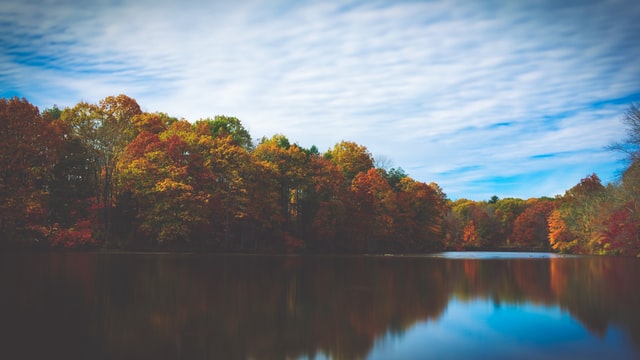 Niagara Falls
Niagara Falls is one of the greatest sights to see in the world! Experiencing Niagara Falls throughout the different seasons adds a different view and seems completely different. The three waterfalls combine to produce the largest water flow rate of any waterfall in the world. There are multiple activities you are able to do while at Niagara Falls as well. You can take a tour on the Maid of the Mist and get up close to the falls! There is also great entertainment, food, and hiking available on your trip. You can learn more about Niagara Falls and different activities to do here!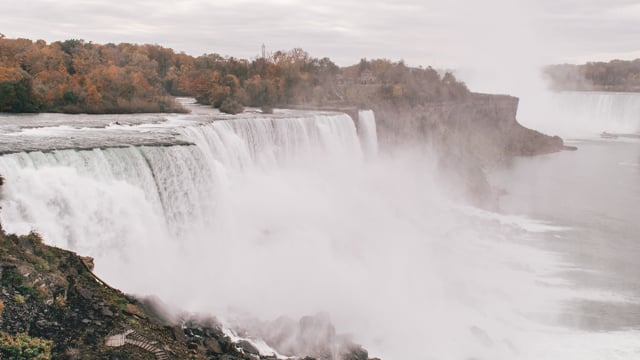 Finger Lakes
Finger Lakes are known for producing wine, but has so much more to offer! They have museums that are a must-see and outdoor activities such as hiking and biking, boating and fishing, something to appeal to everyone's taste. With a number of state parks, there is sure to be beautiful scenery and lots of surrounding waterfalls. With rolling hills, lakes, and nature all around, Finger Lakes is a gorgeous place to be in the fall!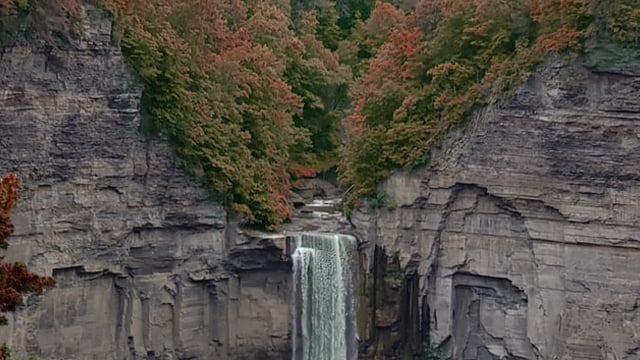 Watkins Glen
If you are headed to Finger Lakes, Watkins Glen is a must on this trip! Watkins Glen has a reputation of leaving visitors spellbound. The glen's stream descends through 400 feet and past 200-foot cliffs, accumulating 19 different waterfalls along the way. Camping, biking, hiking, and several other activities will not only keep you occupied, but with beautiful sights.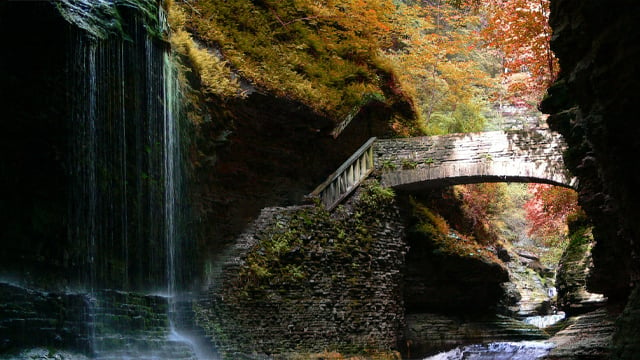 Letchworth State Park
Known as the "Grand Canyon of the East," Letchworth State Park is one of the most scenically magnificent areas in the eastern U.S. With the Genesee River roaring through the gorge going over three major waterfalls between cliffs. Some stretching as high as 600 feet too! With lots of nature surrounding and lots of different activities to do here, the fall foliage is a gorgeous sight to see. You can learn more about Letchworth State Park here!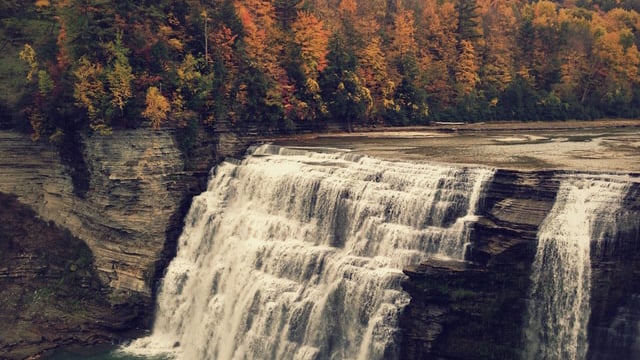 These are some of our top picks in the Rochester, New York surrounding area for top fall getaways. We hope you enjoy these fall travel destinations as much as we enjoy them! Stay tuned for the winter addition in the coming months for more outdoor and travel destinations to see!