Kitchens are one of the most-remodeled rooms in today's homes. It's not surprising, given the increased role kitchens play in family living today. And while kitchens have become increasingly popular as social gathering places, they are still very much working rooms. That means they should be designed for efficiency and for comfort. What features would you build into your dream kitchen? Here are a few ideas.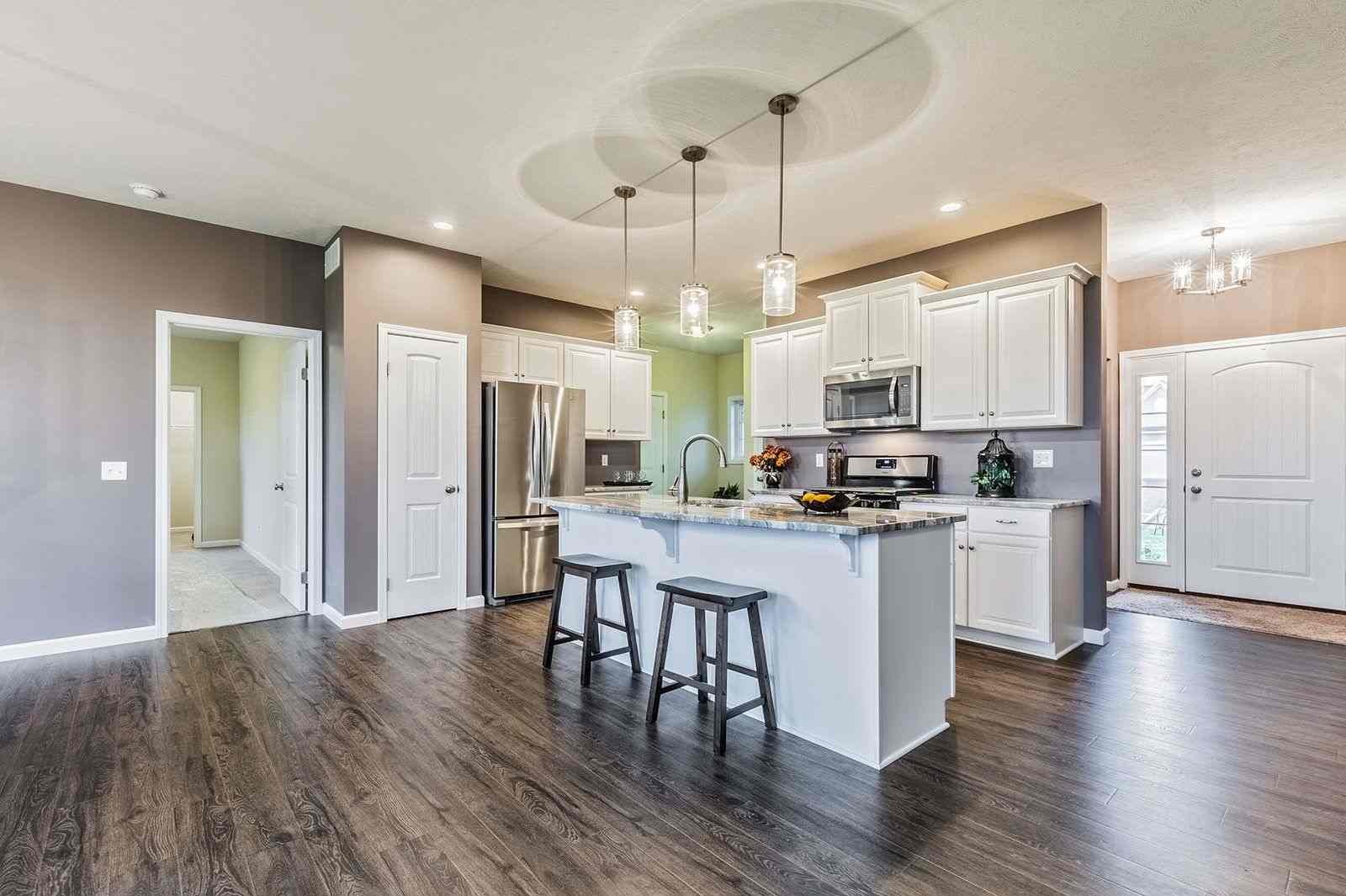 Plenty of Space to Work:

Work with your designer/builder to ensure that you have plenty of space to prepare food. You don't want to feel cramped, so allow ample room between countertops to turn around (and bend over!).
Rethink Your Base Cabinets

: Traditionally, base cabinets in kitchens have been shelves with doors on them. You might want to consider switching to drawers. Instead of getting down on your hands and knees to see what's in the back of the cabinet, you can pull the drawers (and contents) out into the light where you can see everything. It's much more convenient. And by the way—spend just a little more to get "soft-close" drawers. You'll get a lot less bang for your buck!
Let the Light In:

If at all possible, take advantage of natural light on outside walls. Adding windows in your kitchen changes the whole personality of the kitchen. If space is really at a premium, you could at least consider narrow windows above your cabinets to let in more natural light. You'll be amazed at how much bigger your kitchen will feel.
Include a Dishwasher

: Because so many floor plans today have kitchens that are open to the family room or great room, the last thing you want is a noisy dishwasher. You'll probably want an appliance that has a decibel level below 45. One word of caution, the lower the decibel level, the higher the cost (generally). You'll have to decide how much the shhhhh-factor is worth.
Build in a Pantry Wall

: Having a good-sized pantry wall (on your inside walls where you can't have windows) gives you lots of space for storage and it also helps to consolidate a variety of items. Instead of searching through various cabinets, you'll have everything in one place. And if you like the idea of seeing things at-a-glance, you might consider a glass front to the pantry so you can see what you're looking for before you open the door.
Water Without Hands:

This may seem like a small thing, but it can make a big difference. Consider putting in a hands-free faucet. Some you can turn on by touching anywhere on the faucet. Others have a built-in sensor that responds to movement. If you're working with raw meat or messy sauces, you can still turn the water on without having to wipe down the faucet and handles all the time.
Those are just a few things to think about as you begin planning your new kitchen. What would you put in your dream kitchen?