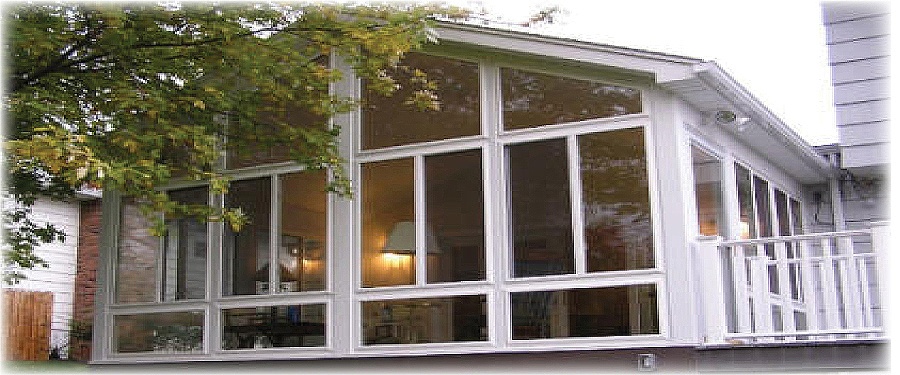 Sometimes there is simply no substitute for adding onto your Rochester home. If you have more children than when you first moved into your home, you may need more space. Or it could be that your kids are older and it's not realistic for them to share a room anymore. Or you could have an older parent who needs to move in with you. Each of those situations requires more space, but keep in mind that Rochester additions are about more than adding space.
At Gerber, we've been doing Rochester home additions for years. One of the things we've seen time and time again is that it's not just about how much space you have in your home—it's about having space that fits your needs and your lifestyle.
Let's look a little closer at a few scenarios to illustrate what it means to add more functionality and comfort while adding additional space.
Aging-in-Place Needs
Let's take the example of creating space for your aging loved ones. It's not just a matter of adding square footage. Their needs may be a little different than yours. You'll want to pay attention to things such as:
Doors and Hallways
Kitchen layout and design
Stairs (or solutions that eliminate stairs)
Bedroom needs
Bathroom needs
Garage considerations
In each of those situations, your aging parents will have needs or preferences that are different than those of the rest of your family. Here's a helpful infographic that highlights specific things to consider for each of the things mentioned above. These are things you'll want to think about in order to create space where your aging parents will feel comfortable and safe.
Ease of Access
When you put on an addition, you'll want to make sure that it's easy to access. Open floor plans have been extremely popular for a number of years (and here's an article that talks about how they aren't going away anytime soon). You'll want to talk to your remodeler about creating a space that is easy to access from the rest of your house—and looks and feels like an extension of your existing home.
Flexible Space
When adding on to your home it's a good idea to keep flexibility in mind. Things change with time. Right now you may want a game room to enjoy with your kids. That's great! But what about a few years down the road? The same is true with adding a home theatre. It may be the idea use of extra space right now, but will it still meet your needs in a few years? With some prior planning, you and your contractor should be able to come up with a flexible solution—something that can be adapted to other purposes later on. Here's a post that talks about how to keep your options open for future needs.
Sometimes, you simply need more space. That's when a home addition can really make sense. Just be sure to take a long-range view when you do your planning. And take advantage of your builder's expertise as you plan.