Things to Do Around the Ontario, NY Area
Activities and Attractions
If you are new to the region, have visited before or are thinking of moving here, you will enjoy this quick list of attractions and things to do in Ontario, NY. Whether you are looking for family outings, or you need a recommendation for great restaurants in the area, this list will give you tips on where the locals go.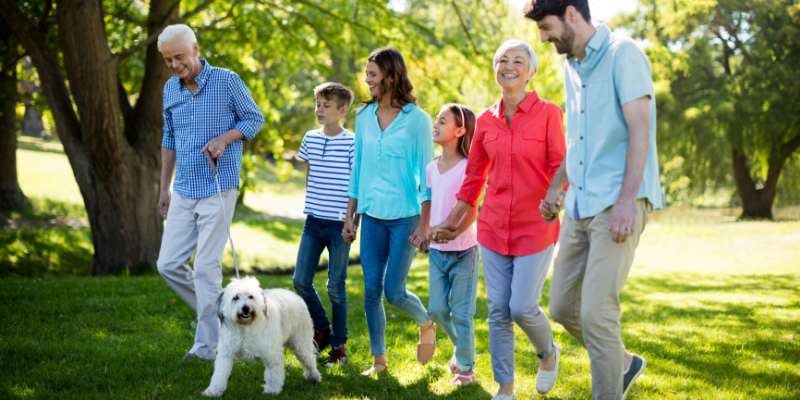 Casey Park
Casey Park is a very popular park in Ontario, and is a great place to get out with family and friends to enjoy outdoor activities. The park features six ball fields, family picnic tables, swimming, boating, and hiking. The park offers canoe and paddle boat rentals for those wanting to get out on the water. Or you can enjoy some fishing from the shores. Casey Park also hosts great community events including Music in the Park during the summer months. There is no shortage of great things to do with the family at Casey Park.
Foreman Park
Another popular park accessible to those in Ontario, NY is B. Forman County Park. While technically not in the city of Ontario, this park is undoubtedly one of the most popular parks for those wanting to enjoy beautiful Lake Ontario. The park features a massive 80-person indoor pavilion, as well as many grills and benches for picnicking. While there are no trails at this park, the main attraction is the wide open beaches along Lake Ontario. This location is popular among fisherman and photographers because of beautiful scenery and location.
Heritage Square Museum
The Heritage Square Museum is a small and unique museum in Ontario, NY. This museum is not a traditional building museum, but instead a collection of small historical building and landmarks showcasing what life would be like in the 1800s. This collection of buildings includes a train station, apple dry house, Ontario Jail, schoolhouse, Baptist meeting house, two homes, and several other interesting historical sites. The museum is a popular visit for local schools, and often features summer activities and events great for the whole family. This is a must-see attraction in Ontario, NY.
Restaurants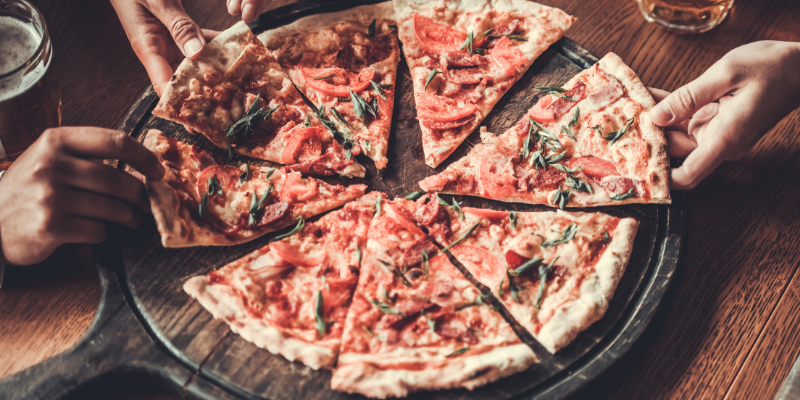 Konstantinou's Brick Oven Restaurant
With a wide variety on the menu, Konstantinou's is a popular restaurant in Ontario, NY that is sure to please everyone at the table. The restaurant has been in business since 1977 and is popular among the locals. Their menu is extensive, featuring a long list of American cuisine. You can order traditional items such as their popular burger and fries, or you can try their brick oven pizzas. They also feature seafood items, pasta dishes, and much more. It is hard to go wrong for lunch or dinner at this local favorite.
Filling Station Pub and Grill
Just a short drive down 104 you will find the Filling Station Pub and Grill. The Filling Station has a good selection of traditional American menu items, and generous serving sizes. If you are looking for a good burger, wrap or sandwich, or a sliceof pizza, then you can't go wrong with the Filling Station. One thing to take note of is their great weekly specials. With a special every night, it is easy to save a buck or two when getting a quick bite to eat at this local favorite.
Mama Lor's
Mama Lor's is a quaint little diner and café just minutes from the heart of Ontario. This favorite eatery is a step back in time with a familiar a cozy diner feel. Of course, the food is what draws in people from all over the region. They serve a very popular breakfast menu including pancakes, breakfast skillets, and biscuits and gravy. The lunch and dinner menus are just as delicious and feature many southern favorites such as Classic Meatloaf, Pulled Pork Platters, and Smothered Chicken. Mama Lor's is a great diner with hearty meals featuring classic, comfort foods just like mama used to make