Finished Basements
In the old days, basements were for storage, and often treated as an after thought. But today's homeowner embraces the possibilities of the "lower level". Lower levels are about maximizing functional living space, whether it be with a child's play room, a fitness center, or a state of the art home theater.
They can include sophisticated bathrooms, wine cellar, wet bars, and even kitchens and guest suites. No one understands these opportunities better than Gerber Homes. We can transform this raw space integrating it into the flow and function of the rest of your home.
Garage Conversions
A garage conversion project is a simple and great way to add 200 to 400 square feet of living space to your home. Frequently garages are converted into bedrooms, bathrooms, and family rooms. Due to the fact that a garage
already consists of a foundation, four exterior walls and a roof it is relatively an inexpensive solution for adding more living space to your home, compared to building a brand new home addition.
Bonus Room Conversions
Whether you need the extra room for a bedroom or a home office the bonus room can quickly and affordably be converted into that extra room. Growing families are opting for a bonus room conversion rather than building an extra room in the basement to keep all family members living on one level of the home.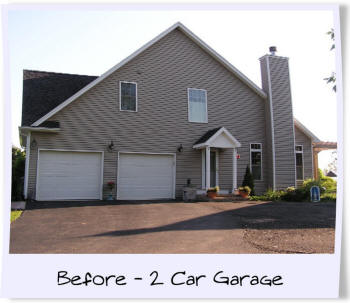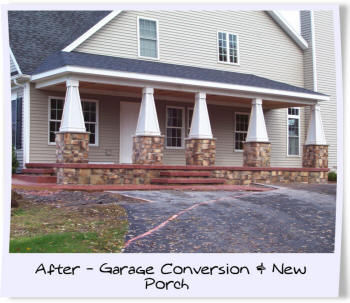 Click for more project photos