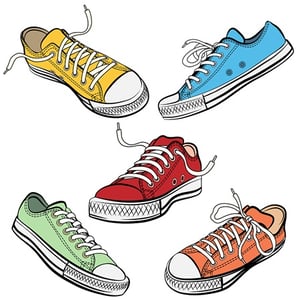 When you're looking for ideas for a new home, there are lots of great tools available to you. Online sites such as houzz.com and bhg.com have tons of wonderful ideas for creating the home of your dreams.
Another option is to look at floor plans of homes available in your area. If you have a sense for the style of home you want and a feel for the area size need, you can look at floor plans that show you a number of different layouts. You can get a general feel for how much space is available, how the rooms flow into one another, and what the overall design of the home is like. You can even use the measurements in the floor plans to see how well your existing furniture will fit (and where you may want to buy new pieces!).
For a lot of people, however, nothing beats "feet on the street". Maybe you're the kind of person who doesn't get a lot out of looking at drawings and pictures. You'd rather see for yourself—up close and personal in real life–what a home will really look like when it's completed.
You're not alone. Not everybody gets the big picture from looking at blueprints or an architect's drawings. The good news is that you don't have to do that if it doesn't work for you. If you're interested in building a home in Webster, Canandaigua, Perinton or Ontario, you can check out model homes and do your own walk-through. You don't have to imagine what it's like to walk from the kitchen to the family room—you can do it yourself in a real house. If you're wondering how big a dining room or bedroom is, you don't have to pull out a tape measure—you can step into an actual room and know exactly how it feels.
We have model homes available for your personal visit at:
Simply "Click to Contact the Agent" beside the home you'd like to see and you can set up an appointment to look inside.
If you're not quite ready to drive out and walk through these homes, many of them offer you the opportunity to take a virtual tour from the comfort of your own computer, tablet or smart phone! Just click on the blue "Virtual Tour" button next to the home you'd like to see.
If floor plans don't give you all the information you want, you can get a different view of potential homes—whether you prefer "feet on the street" or "eyes on the screen." It's a great way to check out homes you think might be a good fit for your family!