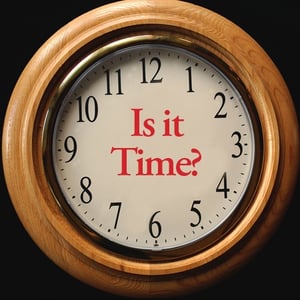 Despite our insistence, the calendar is pretty ruthless when it comes to the passing of the seasons. And while some of us are still clinging to memories of summer (even as kids head back to school), there's no denying that fall is on its way and winter won't be too far behind.
The good news is that the holidays will be here and we can enjoy being with family and friends. That is good news, isn't it? Or does thinking about last year's holiday season bring up memories of cramped quarters?
Now could be the perfect time for a home addition. With kids back in school, you don't have to worry about them getting in the way of the workers. And while the weather is still good (and the days are still relatively long) you can make great progress in a shorter amount of time. Plus, if you start now, you'll have time to think through exactly what you want to do, come up with a great plan, and finish in time to actually decorate your addition before guests arrive.
Of course, you have to ask if an addition really makes sense for you. But one thing to consider is that room addition costs are comparatively low compared to selling your existing home and moving to a new and larger home. Beyond that, a lot of us genuinely like the communities and neighborhoods we live in. Adding additional space allows us to stay in places where we have great relationships and connections—but we can do that more comfortably.
And some of us simply like the style and feel of an older home. There's something traditional and comfortable about the style of home we grew up in. And in addition to adding new space, a good builder can often help you find "hidden" space in your existing home that lets you get even more out of it.
So whether you want to add an in-law addition, a bedroom, or a whole new kitchen—we can help. And to help you decide if an addition or a move to a new home is really the best choice, we invite you to download our free ebook, Create Your Dream Home. It can help you look at your decision from a number of different angles so that you end up making the choice that's right for you.
And now may just be the perfect time to be thinking about that!