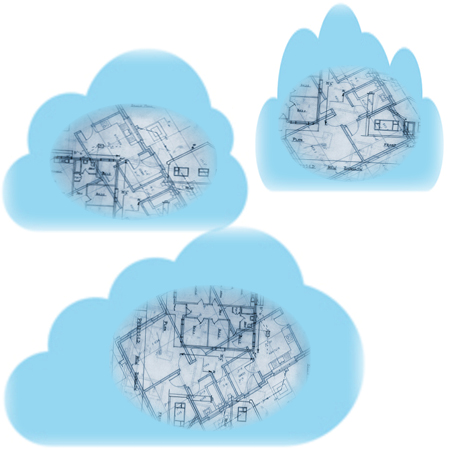 In a previous post we mentioned that building a custom home in the Rochester area is much more than a single event—it's a process. And like any process, there is a progression involved. You may start off by collecting ideas and inspiration for the kind of home you've always dreamed about living in, but at some point, things need to get a bit more specific. And that's the next step in the homebuilding process.
Here's what I mean. As custom builders, we're pretty good at taking the dreams and ideas homeowners have and turning them into reality. But in order to do that, we need a specific plan. We need a floor plan that let's us know exactly where the walls go, where the stairwells will be, where doors should be located—and even where individual rooms are located (and how you'll get from one room to the other).
Not only does the floor plan guide our construction of your dream home, but it also gives you a better idea of how your home will function. You can begin to see how each room is placed in relation to the other rooms. You'll have a chance to envision more clearly how spaces such as your kitchen, family room, laundry room, and even entryway flow into one another. That's a huge factor in deciding if the home you're planning to build is really fits your lifestyle.
For example, a floor plan with the master bedroom on the main level and all additional bedrooms on the upper level may look great in a magazine. But if you have smaller children, you may prefer having all the bedrooms on one level. Looking at an actual floor plan helps bring that kind of situation into sharp focus.
So where do you find these floor plans? There are a lot of sites online that offer standard (and even customizable) floor plans. Here's just one example of one that allows you to search by number of bedrooms, bathrooms, and even garage bays. You can select and save a number of different plans. And you can review these plans without cost if you're just trying to get a sense for what feels right. And if you decide on a plan, you can purchase it and we can build your home from plan.
Some homeowners prefer to start with a designer or architect and tell him or her exactly what they want. This usually costs a bit more—but you get exactly the plan that fits your specific needs. We can build from that kind of plan as well.
Other homeowners like to use the plan that their builder comes up with—knowing that the builder has experience with these plans and can customize them to meet the homeowners' specific needs. We have dozens of great floor plans in a variety of styles from which you can select. And of course, we'd be delighted to build your custom home from one of these plans.