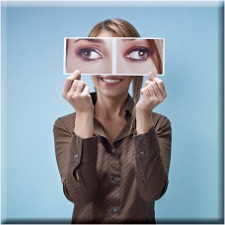 Every now and then as builders we run into a bit of an awkward situation when discussing a new home with a prospective homeowner: The homeowner's eyes get bigger than his budget and he starts planning features for his new home that he really can't afford.
We love to give clients what they want in their homes, but we hate to see the stress it causes them when they get over-extended. How does it happen—and how can you avoid it when you plan your Rochester area home?
It's really pretty easy to understand how it happens. It's a little bit like going to a car dealer and planning to buy a nice $30,000 car. You see one you like on the floor, but it's $34,000. You test drive it anyway and love it. But of course the cars on the lot are always loaded with options. You get the $2,500 sports suspension package because it handles so well. Then you add $1,000 for the super stereo with satellite radio and MP3/DVD player. Of course the color you like is a custom metallic paint—but it looks so nice.
All of a sudden that $34,000 car is a $45,000 vehicle—and you don't even remember that you were planning to spend $30,000 when you walked in!
The same thing happens to people planning to build a custom home. They've seen cool websites and beautiful magazine photos. They've watched TV shows where budgets are never mentioned. And they have lots of great ideas.
However, when they don't rein in their expectations early in the process it's easy for them to get into a financially stressful situation. Later they can get really upset over a simple "should do" upgrade that costs them a few hundred dollars.
That's why it's critical to have a firm grasp of what your realistic budget is before you get too far into the process. It doesn't mean you cut corners or try to do things cheaply. But it's important to communicate with your builder about what you want and to work with him to see if it fits within your budget.
Building a custom home should be a great experience. But knowing you're in over your head can take the joy out of it. Talk to us about your dream first. We'll help you build it so that you can enjoy it!