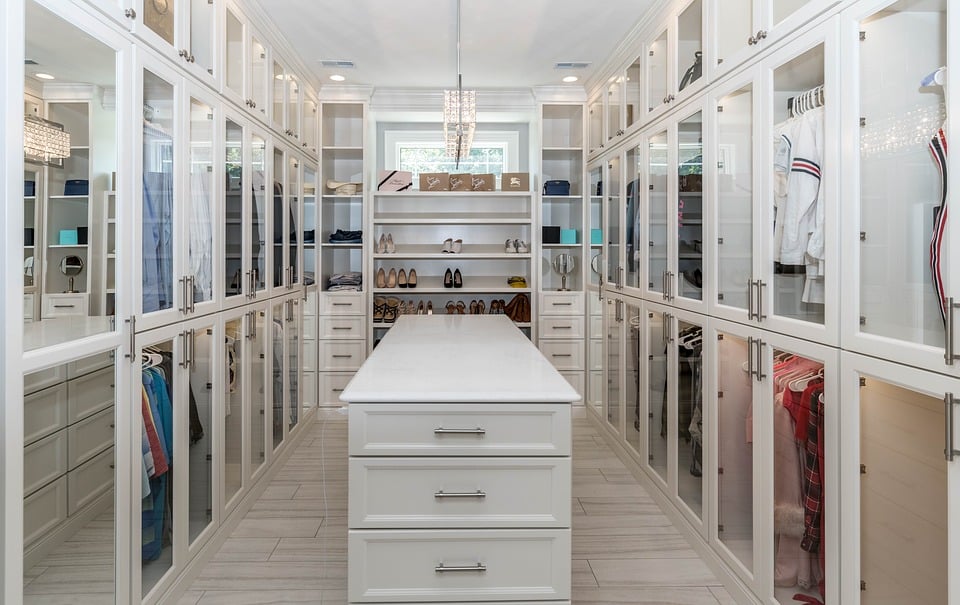 It's easy to accumulate "stuff" over time. We all do it. We keep things that have sentimental value. We have items that we only use on special occasions (like holiday decorations). Some of us have tools or hobby items that don't get used regularly, but need a place to live.
When building a new home, it's easy to underestimate how much storage room you'll really need—or to forget about it entirely. But it's a great thing to think about early in the planning stages because the additional cost to add storage space is minimal if you let your builder know about it up front. And what's great about building storage in from the beginning is that your builder can often be creative about finding what otherwise might be unused space and converting it to storage. That's really nice because it doesn't take living space away.
You may be able to have storage space built into the side of a stairway. Or, if you've got walk-in attic space that's easily accessible, that's another option. Your builder may be able to build storage capabilities in between studs in your garage—or in the space above the garage. And don't forget to ask you builder about taking advantage of space in the basement.
Your builder may have ideas you've never thought about. But the important thing is to think through how much space you'll need ahead of time and talk to your builder first. Don't give up precious living space to store stuff you only use occasionally.