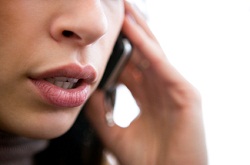 Any reputable homebuilder worth his hammer and saw will gladly provide you with multiple references for homes he's built. That's just standard practice. What's surprising is how few people actually go to the effort to follow up on these references. Just having a list of names on a sheet of paper really doesn't help you. Before you choose your homebuilder you need to call some of these references and ask them some specific questions.
Some people might find it a little awkward to call someone they don't know and asking them probing questions about their homebuilder. But if your potential builder gives you a name, he's asked permission to do so. And how else will you find out if your builder really does what he says he does? Picking up the phone and actually calling other homeowners is one step that too few new homeowners take.
One reason people don't take this step is that they are unsure of what questions to ask these references. We've included a few suggestions here. You'll probably come up with a few of your own, but at least these will get you started.
Would you use this builder again?
What were your builder's best qualities?
Why did you choose this builder?
Did you feel that the builder had your best interests in mind?
Did your builder communicate clearly with you?
Did this builder demonstrate character and integrity during the project?
How well did the builder communicate change orders to you?
Did your builder treat you with respect?
What was the worst thing that happened during the project? Was it resolved to your satisfaction?
What would you do differently if you were to start over?
Was your project completed on schedule?
Did the project come in on budget?
Did you ever have a time when you felt the builder was not being truthful?
Did your builder meet—or even exceed—your expectations?
What would you say were your builder's limitations, or weaknesses?
What other questions would you ask about a potential builder?