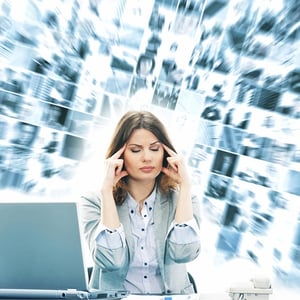 The great thing about building a custom home in the Eastern Rochester area is that you have so many options from which to choose. You get to pick the plan and finishes that fit your needs and sense of style. The flip side of that is that with so many options, making a choice can be overwhelming.
Online sites such as houzz.com and bhg.com are packed with great ideas for creating beautiful and comfortable homes. Often, however, these sites will focus on a single room. And while it's great to glean ideas from sites like that, you really want to keep the whole home in mind as you research and plan.
One way to keep the research part of the custom homebuilding process under control is to set some parameters before you start gathering ideas. Here are a few areas you can consider to narrow your research (and choices) down a bit.
What's Your Budget? Take some time to think through what you can really afford without putting yourself in financial straits. We're not talking about setting a final budget at this stage, but you want to identify the range you're in. If your realistic budget is in the $250,000 to $300,000 range, it doesn't make sense for you to research $500,000 homes.
What Are Your Space Needs? How much room will your family need to live comfortably? While you don't want to build something too small (then you'll either have to add on or move to a larger home), you also don't want to buy something that's way too big. We offer floor plans that range from 1,040 square feet up to 3,605 square feet. That provides you with all kinds of options. Again, you'll want to think about a range for size. It also may be helpful to think in terms of the number of bedrooms and bathrooms you want.
What Style Home Are You Considering? Are you looking for a home with single-level living, or would you prefer a plan that has all bedrooms upstairs? Or maybe you want some of the bedrooms upstairs and a master bedroom on the main level. Once again, you can use the style of the home to narrow your search and make it easier to manage the information you gather.
Choice is a good thing, but too much choice can be too much of a good thing. Setting budgetary, space and style parameters can help you keep your research and your choices down to a manageable level. Our library of floor plans is a great tool for doing just that. You can search for design options based on style, square footage, number of bedrooms and number of bathrooms. Then you'll have your choice of options within your specific size and price range.
You'll still have plenty of options—but you don't have to let yourself be overwhelmed.