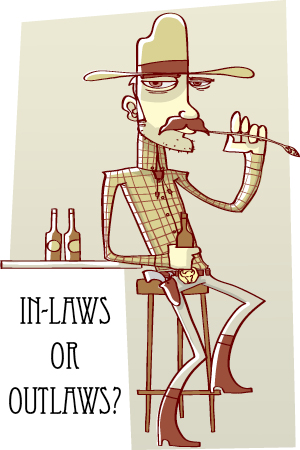 We've observed a growing housing trend in the United States during the past few years. There are an increasing number of multi-generational homes in this country—and it's a trend we've seen in the Rochester area as well.
In some cases, families are seeing their college students return home after graduation—at least temporarily. A tough job market has made it hard for some young adults to move into housing they can afford. The result is that more of them take advantage of rent-free (or low-rent) living with their parents until their careers can take off.
Other families are making accommodations for elderly parents who are moving out of their existing homes because they don't have the energy to care for a home of their own. An increasing number of seniors are opting not to go into a retirement community situation—choosing to live with their grown children instead.
Whether the family members moving in are younger or older, they sometimes feel like outsiders in the place they've chosen to call home. They may be family: sons, daughters, parents or in-laws—but they feel a little bit like outlaws.
The thing is that regardless of age, everybody needs a little bit of personal space. That's one reason Gerber Homes offers a number of in-law floor plans that allow each member of the family to enjoy living in their own space.
One of our floor plans providing that kind of comfort is The Westcott. It features two bedrooms and two bathrooms for the family plus a master bedroom and bath for the extended family. But this plan offers more than just rooms. The in-law section also features a full kitchen, a large living area and a separate entrance. Everybody has his or her own space!
This is an ideal option for families that want to be together—but not every minute of every day! Enhancing that "separate-but-equal" experience is the fact that the master bedroom and bath for the main section of the home is located in a separate wing from the in-law unit. At the same time, there's quick and easy access in case family members need to assist an older family member.
The Westcott, however is just one of the in-law floor plans we offer. Click here to see others. Or give us a call 1 (888) GERBER3 to discuss how we can design a customized in-law floorplan that meets your family's needs.
You don't have to make your in-laws (or other family members) feel like outlaws! You can still keep them close while everyone enjoys a bit of private space!