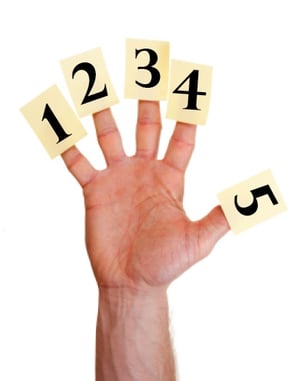 The Ontario area is a great place to build a home. There are plenty of great activities to explore in the area. And, of course, there are plenty of options when it comes to choosing the right floor plan for your family's home.
But before you jump into the process, there are some important things you should take into consideration. At Gerber Homes, we've been building quality homes in Western New York since 1981. During that time, we've learned a thing or two about what's really important when building a new house. I'd like to share five tips that will help you end up with just the right home for your family.
Location: Choosing the location for your new home is an important decision. We're not just talking about the address you live at or how close it is to your favorite grocery store. You'll want to find a community where you feel at home and where your family's lifestyle fits in. Ontario may be the perfect place for you and your family, but we also build communities in additional towns in the area such as Webster, Canandaigua, Perinton, Mendon, Victor, Sodus, Marion, Farmington, and more. You'll also want to consider the kind of lot you really want; whether it's a wooded lot, several acres, a lot with lake views, or property with a view of rolling hills. Where you live can be just as important as the home you build.
Budget: It's also extremely important to get a good grip on a realistic budget for your home. If you build a house that's more than you can truly afford (even if your lender approves your loan) you'll be stressed when money gets tight. Budget too little and you won't end up with the home you really want and need. And even after you've set your budget, you need to keep an eye out for things that can cause you to overspend when building.
Where to Spend Your Money: While we're on the topic of money, it's also essential to understand where it makes sense to spend more. I'm not talking about expensive add-ons or upgrades. I'm talking about the rooms in your home that deserve special consideration. Your kitchen may be the most used (and important) room in your home. Make sure it meets your needs. Your family room will also see a lot of activity so make sure that you build in the amenities you'll really use. And don't skimp on size in those key rooms either. Allow yourself enough space.
Building for the Future: Space is a big concern when you consider your future needs. Small children may do just fine in small rooms. But those children will grow and need more room. You may want a home office down the road. Or you may have an extended family member join you in the future. And don't ignore your own needs. If you're planning to stay in your new home for some time, you might want to look for a plan that allows you to live on one level and not have to negotiate the stairs all the time.
Choosing the Right Builder: Time and time again, we hear clients (and others) talk about how important it is to select the right builder. Building a home is about much more than picking and following a set of plans. It's a collaborative effort. That's why it's so important to find a builder who will listen to you and pay attention to your questions, concerns and ideas.
Keep those things in mind at the beginning of the process of building a new home in the Ontario area. If you do, you'll be so much happier with the end result!