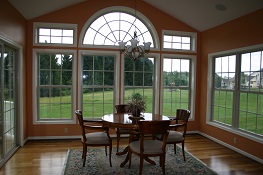 Kitchens and Bathrooms. To me, they make a home. The rest is just living space. Show me the kitchen counter tops. Show me the shower.
I'll bet I'm not alone. Today, people use their kitchens for more than just making dinner. We entertain more, so our kitchens need to be a part of the action.
Back in the olden days (read: 10+ years), social gatherings were different. I remember running back and forth from kitchen to living room. I needed to be in the kitchen placing tiny sprigs of parsley on Ritz crackers and dip, while my guests were in the living room, beverage in hand, wondering where in the world I was. It was hardly win/win for anyone.
Today, smart builders like Gerber Homes, know most hosts would rather join the party, than be sequestered in the kitchen.
Remember the sit-com "Leave It To Beaver?" of the 1960′s? (humor me…) June Cleaver vacuumed, made pot roast, and hosted award-winning dinner parties, all in pumps and pearls. Never leaving her guests for one minute.
I've never been able to pull that off. However, I think Gerber Homes has given us an edge. Give home owners a workable floor plan, and the rest will take care of itself.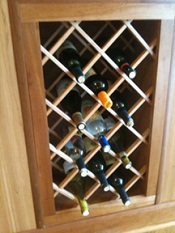 For instance, look at the Hemingway II floor plan. This beautiful model home in Webster NY is 2,759 square feet of practical living. It's a combo of elegance and ease.
OK, take a look at the Kitchen and the Great Room floor plan again. See how the Kitchen just flows into the Great Room? No walls! You and your guests can chat while you put the finishing touches on the prime rib. Or better yet, they can grab their own beverage and Ritz cracker from the Snack Bar!
This new home builder in Rochester NY has given us loads of options. A casual brunch in the Morning Room, or a formal "impress the neighbors" dinner in the Dining Room. Either way, the Kitchen is only steps away. Which means you'll actually be able to enjoy your party.
What a concept. Thanks Gerber Homes!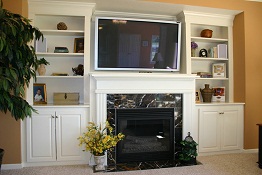 Come take a tour of the Hemingway II for yourself. Lisa West, Gerber Homes' rep for the Webster community of Briarwood, would love to show you around. Just email Lisa or give her a call, (585) 329-1922. You're going to love what Gerber Homes has done!