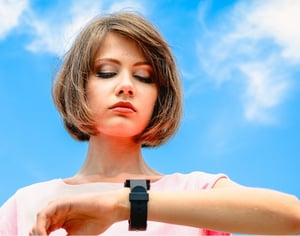 When it comes to purchasing a new home, some people just hate to wait. When they make a dececision, they want to move on it. The process of reviewing floor plans and sites and figuring out finishes just leaves them cold. They still want quality and they aren't willing to settle for second best—they want to get on with life.
Other people simply don't have the luxury of waiting because they need a new home and they need it now. Maybe they have a baby on the way. Perhaps they've got an older parent or relative moving in with them. Or maybe a new job has them moving to a new town in the Eastern Rochester area. They're not willing to settle for "just any home" either, but they simply don't have the luxury of waiting a few months.
If either describes your situation, we have some good news for you! Gerber Homes has a limited number of Quick Delivery homes in great locations that are ready when you are. Here's a quick overview of some of those "Don't-Have-to-Wait" homes.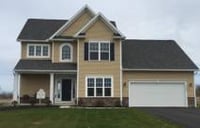 7648 Misty Way
Ontario, NY This 3-bedroom (plus a bonus room), 2.5 bathroom home offers more than 2,000 square feet of comfortable living on a third of an acre lot. Click here to take a virtual tour of this beautiful home.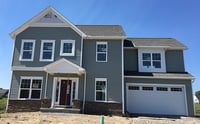 25 Tea Olive Lane,
Perinton, NY If the town of Perinton is more to your liking, your family might love this 2,200 square foot 4-bedroom, 2.5 bathroom home that sits on a .29 acre lot. Click here for a look at the floor plan for this great home.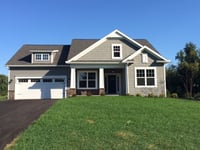 243 Woodsview Dr.
Webster, NY If you're looking for the convenience of single-level living in an airy open concept layout, this 1,598 square foot, 3-bedroom, 2-bathroom home set on .56 acres premium lot overlooking wild pines may be just what you're after. Click here to take a look at the floor plan.
Whether you don't have time to wait for a home to be built because of pressing circmstances—or if you just hate to wait—take a look at these great deals—or our other Quick Delivery homes. With Gerber Quick Delivery Homes you don't have to wait and you don't have to settle for less than the best.