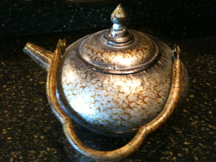 Quartz kitchen countertops, it's all the rage, and with good reason.
Since I began house-hunting in the Spring, there have been a few things on my "Wish List." And a few on my "Are Ya Kiddin' Me?" List.
We've looked at some truly scary existing homes. The one that comes to mind is the Ranch with the three huge dobermans. Their kennels took up the Living Room. They had to. The pool table and cigar humidor were blocking the dining room and master bedroom. I guess the homeowners were running late for the Open House, otherwise I'm sure the dead socks sitting on the bathroom sick would have been moved, right? (It's good to give people the benefit of the doubt, even if it's way, way, out there…)
Most disturbing was the questionable and unidentifiable smell in the basement. That one still haunts my dreams.
That was the last straw. We decided to see what new home builders in the Rochester NY area had to offer. That's when we ran into Gerber Homes. It's become one of those times you can look back and say "I made the right decision for a change." I guess we're not alone, look at what others are saying about Gerber Homes of Rochester NY.
So, with our "Are Ya Kiddin' Me?" list a think of the past, I turned to my "Wish List." Granite was one of the top 2 on the list.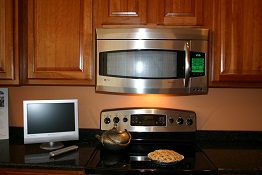 I fell in love with Granite. I loved the colors, natural stone texture, and durability. However, what I didn't understand, was the upkeep. We'll keep that discussion for another time.
So here I was, gently caressing the Webster NY model home's countertop, repeating "Ah, Granite…Ah, Granite…" over and over. Lisa, the Gerber Homes' sales rep caught me. "Ah, actually, it's Quartz."
Quartz? It looks just like granite to me! Here's what HGTV has to say: "The new engineered material (Quartz)…mixes approximately 95 percent ground natural quartz with 5 percent polymer resins. The result is a super-hard, low-maintenance, natural stone-look countertop available in a dazzling array of colors."
Quartz is practically indestructible. It resists stains, and isn't porous like other stone surfaces. It can be cleaned with soap and water and still be about 99.9 percent bacteria free.
However, you really need to know how to install quartz, something Gerber Homes of Rochester NY does all the time.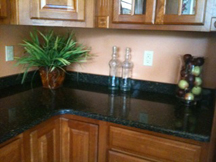 These beautiful quartz countertops are just one of many upgrades in the Webster NY model home. And they look stunning with the Cherry Cabinets. Drop by and take a look through the model. Lisa West is an expert on all these things. Give her a call at: (585) 329-1922 today!