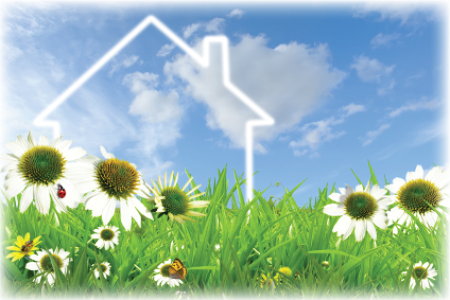 At Gerber Homes we like to say that we build dreams, but families live them. Of course not every family has the same dream. And because so many families have so many different dreams we offer dozens of different floor plans. Whether your tastes and needs run toward Colonial, Ranch Homes, Patio Homes or Cape Homes, you can find what you're looking for. And of course we think you should have a lot of flexibility within each style of home.
To get a sense of the great possibilities check out our many floor plans for yourself! You can search by style, number of square feet you want, number of bedrooms or even the number of bathrooms you think your dream home should have.
Of course there's a lot more to living out your dream than simply the four walls that surround you. Even the best house won't feel like home if it's not in the location that's right for you. And once again, it's preposterous to think that everyone will want to live in the same neighborhood—or even the same town.
That's why Gerber Homes builds all over the eastern Rochester area: in communities such as Webster, Canandaigua, Perinton, Wayne, Ontario and Cayuga. You can choose the location that best suits your choice of schools, your commute and your proximity to other things that are important to you. This variety also lets you choose the kind of environment that surrounds your home—whether it's nearby open spaces, walking trails, lake views, rolling hills or easy access to golf. Take a look at the communities where we build to see what we mean.
And if your dream is to build on vacant land that's not developed, we can help there as well. You can do a property search by zip code, street address or MLS number.
What makes a home your dream home? That's for you to decide. Our job is to help you find it and build it so that you can live your dream!