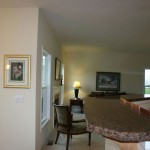 The primary law in real estate is Location, Location, Location.
Personally, I think it's "Show me the bathrooms, show me the kitchen." But I suppose you can have an incredible kitchen and bath in a lousy location. So, I maybe they're right.
Years ago, in the early days of Ontario lake front property, I had a friend who's g-g grandfather set up a squatter's cottage facing the lake. I cried when the poor thing fell apart and needed to be removed. What I loved most was watching the lake. Summer had it's sailboats, and that was nice. Open the window, and you're transformed to Bar Harbour Maine. (sorta.)
But it was winter that I loved the most. We would watch the wind and snow churn up those waves. It was dramatic. Beautiful. And something I could watch all day. Many of you know what I mean.
When I walked into Leanne's Gerber Homes model in Summer Lake, Ontario NY, I was suddenly brought back to those glorious days. The difference was that Gerber Homes had the ultimate upgrade over that little cottage. But the view is similar.
Let's face it, The Ellington floor plan is incredible. But what I liked the most was the view. The Great Room, Dining Area, and three of the bedrooms, overlook Lake Ontario. In my mind, I was sipping a latte, reading the paper, and watching a sailboat float by. In winter, I would be in the Master Bedroom, wrapped in a thick robe and fuzzy slippers. I'd be curled up in a chair, reading a good book, and watching the steel gray sky and churning waves.
I'm not sure which I would enjoy more.
Summer Lake by Gerber Homes is for people who want both a short drive to work and shopping, and the luxury of lake front property – without the lake front prices. Summer Lake sits back a little from the shore, and has boat access within walking distance. You know, for those times you can pry yourself away watching the waves, hot cocoa in hand.
Basically, in Summer Lake, you vacation where you live. Why have a separate vacation cottage, when Gerber Homes can build your dream home, right here in Ontario NY.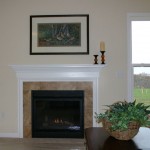 Stop by the Gerber Homes Summer Lake Community and talk to LeAnne Boyatzies. She would love to show off The Ellington model home, and the other lots available. Click here to see the floor plans available with Gerber Homes. Give Leanne a call at (585) 880-1755 or email her: leannel@gerberhomes.com. Model hours are: 10am till 3pm Wednesday – Friday. Noon till 5pm – Saturday and Sunday. Give Leanne a call today!