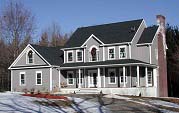 These days, everyone is looking for new options. If you're part of the Sandwich Generation, you know what the buzz is about. You're busy taking care of a growing family, and aging family members, at the same time.
We've all heard the stories. Families that commute between work, home, and their folk's house, never having time for anyone. The cost for assisted living is rising, often between $3,000 to $5,000 a month.
Gerber Homes has a better option. They have just added many new In-Law floor plans to their portfolio of beautiful homes. Click to see them all! With an In-Law option, your loved ones stay close. Gerber Homes can either build you a new home with an In-Law Apartment, or remodel your existing home to make room for both families. Either way, you know it will be beautiful and Gerber Homes quality.
Recently, Gerber Homes received this letter:
I sold new construction for Gerber Homes in 2007 and 2008. My model was in Ontario NY, but I also sold in all of their neighborhoods. I first saw the quailty of their homes while I was a visitor to Homearama several years ago. I became familiar with the name and was very impressed with the quality of their homes. When an opportunity came up to work for them, I was very excited. Even though I had a long commute, the chance to sell such quality homes made it an easy decision. I have worked for other local builders, but it was not just the quailty of their homes that impressed me, but quite frankly the honesty by which Gerber Homes conducts business and treats customers and their employees as well was quite refreshing. I knew when I asked a question, I got a straight answer, no fooling around. I never second guessed the quaility of the information, and I knew they were completely fair with their pricing. Anyone who builds with Gerber Homes will get a wonderful value for their money, and they totally stand behind their product. I was honored to have represented Gerber Homes and I continue to recommend them. I help now help people who are looking to build in-law additions onto their homes, and Gerber Homes is the only local builder I will advertise on my web site: www.in-lawdesign.com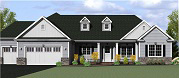 Chris Butkowsky
Want to know more about In-Law Apartments? Click to see In-Law floor plan options. Then, give Gerber Homes a call at: (888) 437-2373. Contact them today!